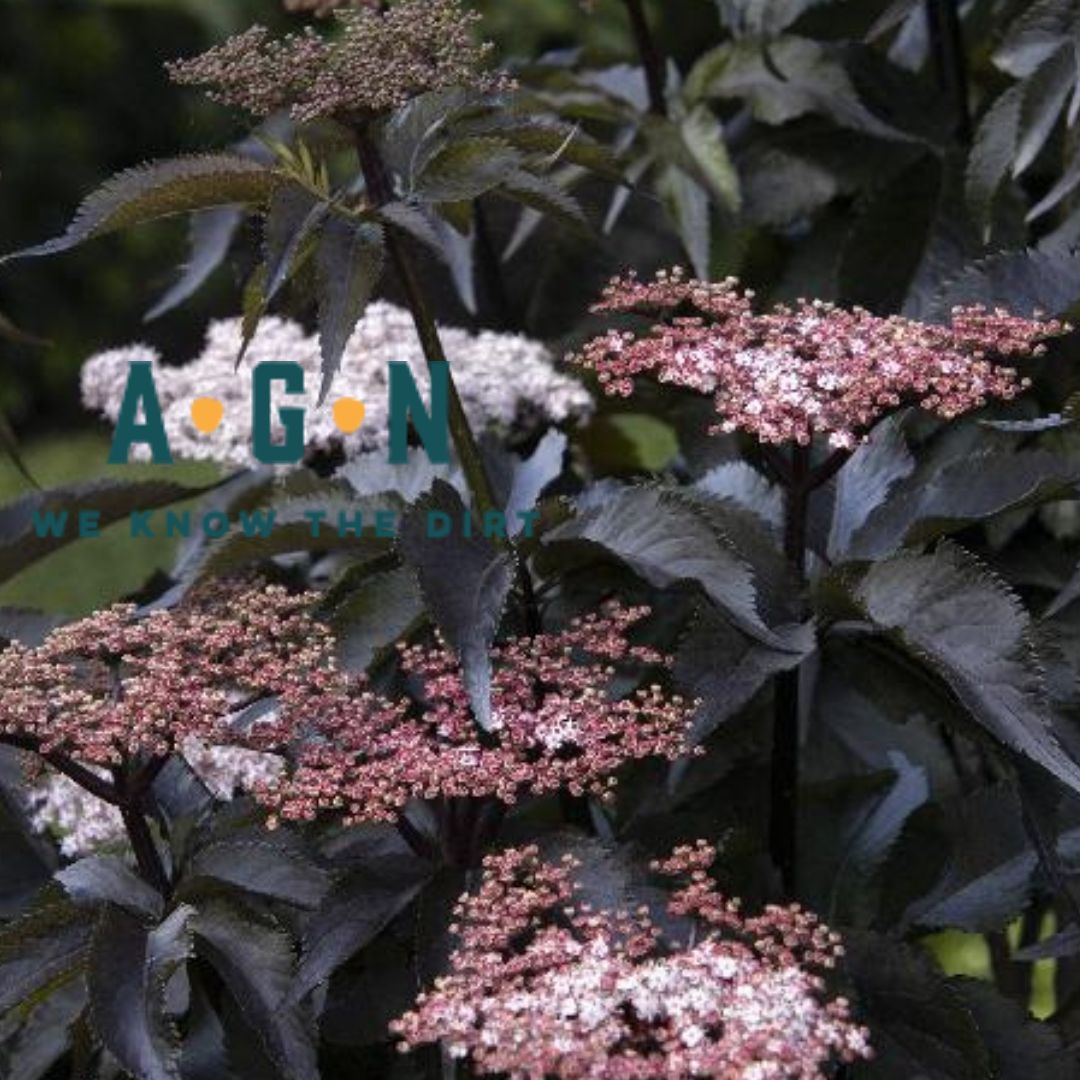 Black Tower Elderberry
The fantastic burgundy colored foliage on this upright shrub creates a garden spire to behold. Softly cut edges provide an elegant texture. Bright pink flowers are followed by blackish red berries that provide seasonal forage for wildlife. Deciduous. Moderate growing; reaches 6 to 8 ft. tall, 3 to 4 ft. wide. This shrub can be used in hedges, rain gardens, and as a specimen plant. The berries can be used for wine, jellies, jams, pie fillings, and syrups. It is less sweet than American Elderberry.

Cannot be purchased online (store access only).
While we work hard to maintain updated pictures of the plant items that we carry, please keep in mind, however, that these are images and that the plant product that you receive may not be exactly the same. If you are not happy with the product that you receive, please notify us immediately (within 24 hours) so that we can work with you to ensure satisfaction.