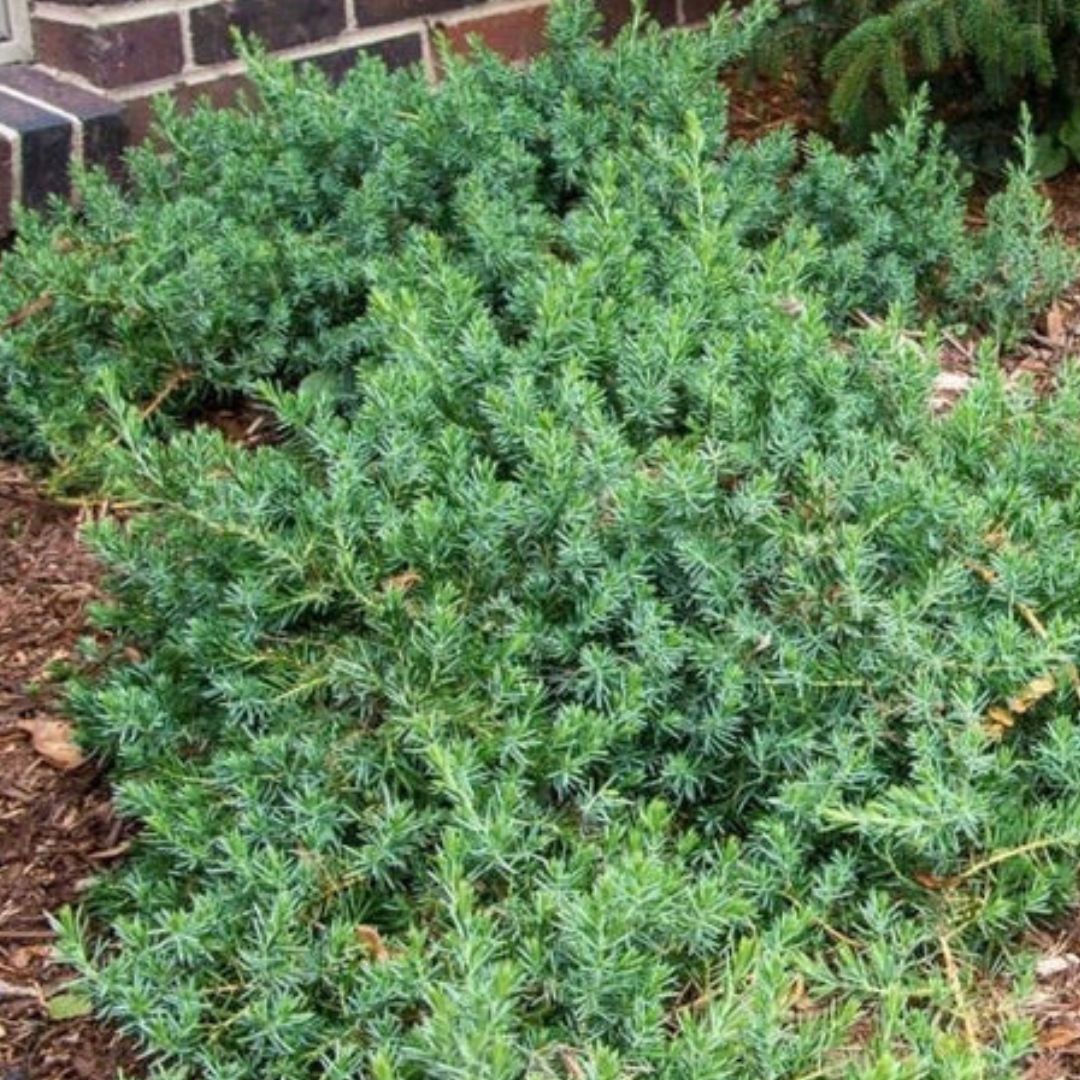 Blue Pacific Juniper
The Blue Pacific Juniper is an evergreen, ground cover conifer with dense green foliage. It stays low to ground at about 1 foot, but spreads quickly and can reach a width of 5-6 feet the foliage is green during the growing season, turning a gray-green In the winter. The Blue Pacific Juniper has an overall feathery look to it with sharp-tipped soft needles. Junipers thrive in full sun to part sun and adapt to any soil that is well drained. Water your Juniper deeply a couple times a week for the first month or two. After your plants are established, they only need watered during hot, dry spells. Junipers are drought tolerant after establishing and even more so after being in the ground about two years.

While we work hard to maintain updated pictures of the plant items that we carry, please keep in mind, however, that these are images and that the plant product that you receive may not be exactly the same. If you are not happy with the product that you receive, please notify us immediately (within 24 hours) so that we can work with you to ensure satisfaction.