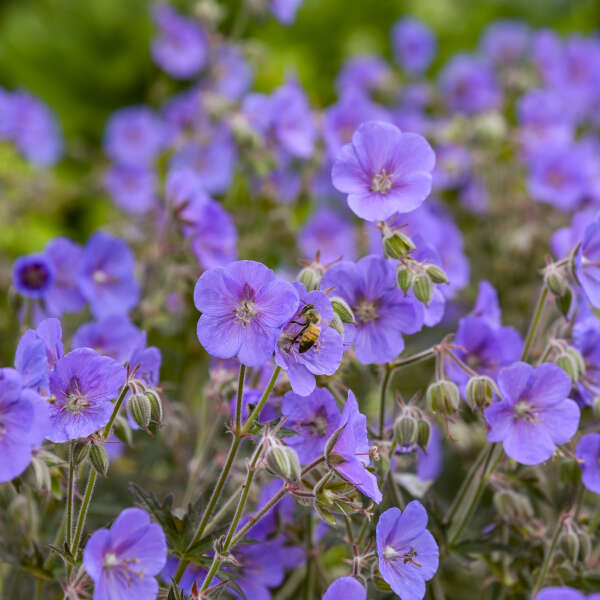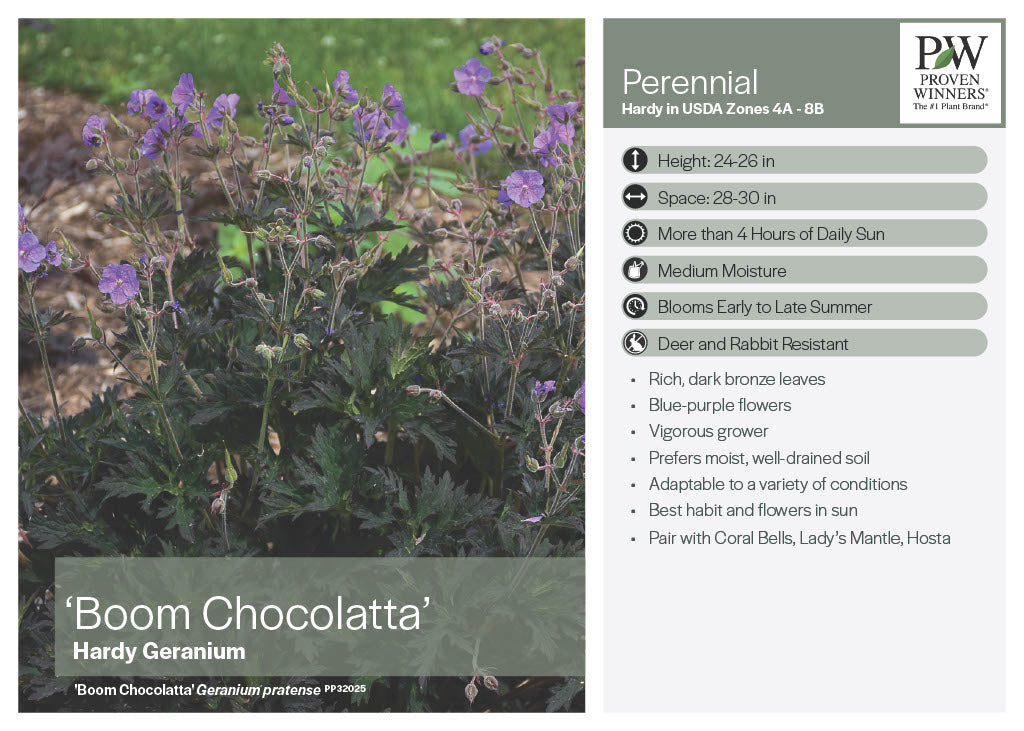 Boom Chocolatta Geranium
This perennial certainly does have a chocolatey look! This Geranium pratense hybrid has rich, dark bronze leaves and an upright habit, with blue-purple flowers covering the top of the habit, starting in early summer. Compared to older genetics, 'Boom Chocolatta' is more vigorous, and has a very refined habit. Use it as a contrast with green-leaved plants in your sun garden. At maturity, this plant reaches 2 feet tall a little over 2 feet wide.

While we work hard to maintain updated pictures of the plant items that we carry, please keep in mind, however, that these are images and that the plant product that you receive may not be exactly the same. If you are not happy with the product that you receive, please notify us immediately (within 24 hours) so that we can work with you to ensure satisfaction.