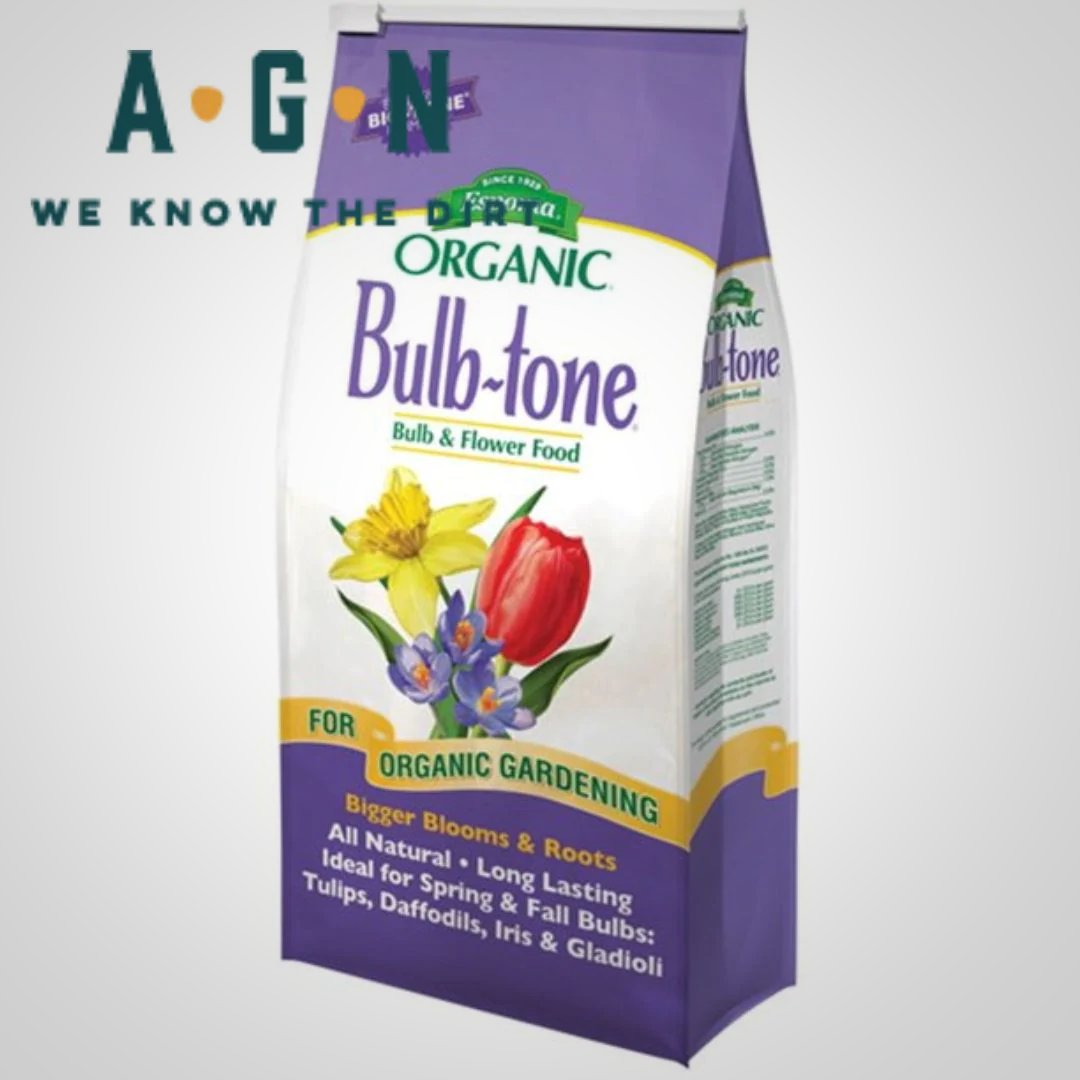 Espoma Bulb Tone Fertilizer
Bulb Tone fertilizer is for use on fall & spring bulbs at the time of planting or feeding post bloom spring bulbs. As with other Espoma products, Bulb Tone is approved and registered for organic gardening. Bulb Tone is a3-5-3 rich blend of ingredients enhanced with their bio tone (bacteria for soil building) and calcium (promotes healthy plant growth).

The main difference between this product and blood meal is that blood meal is traditionally used for new bulb planting.