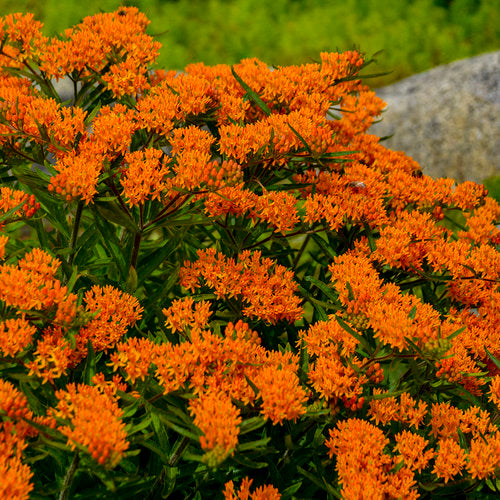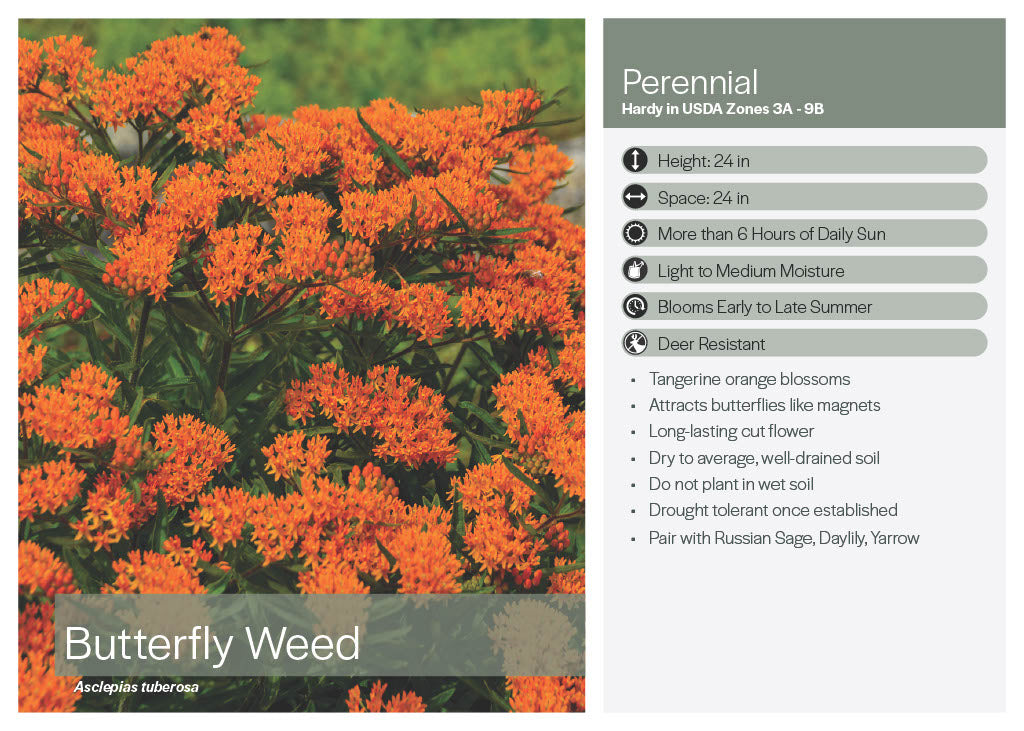 Butterflyweed (Asclepias Tuberosa)
Description

Care

Growth Habit

Toxicity

Satisfaction
Milkweed is a great choice for a meadow garden, with showy yellow-orange flower clusters topping its upright stems. Pair it with other plants like native, ornamental grasses and wildflowers, such as asters and purple coneflowers, to create a butterfly habitat.  
Zones 3 - 9. 6+ hours of sun. Drought tolerate. Doesn't like wet soil, but will need to be watered regularly after transplanting to get established. Blooms in summer. Butterfly magnet!
While we work hard to maintain updated pictures of the plant items that we carry, please keep in mind, however, that these are images and that the plant product that you receive may not be exactly the same. If you are not happy with the product that you receive, please notify us immediately (within 24 hours) so that we can work with you to ensure satisfaction.