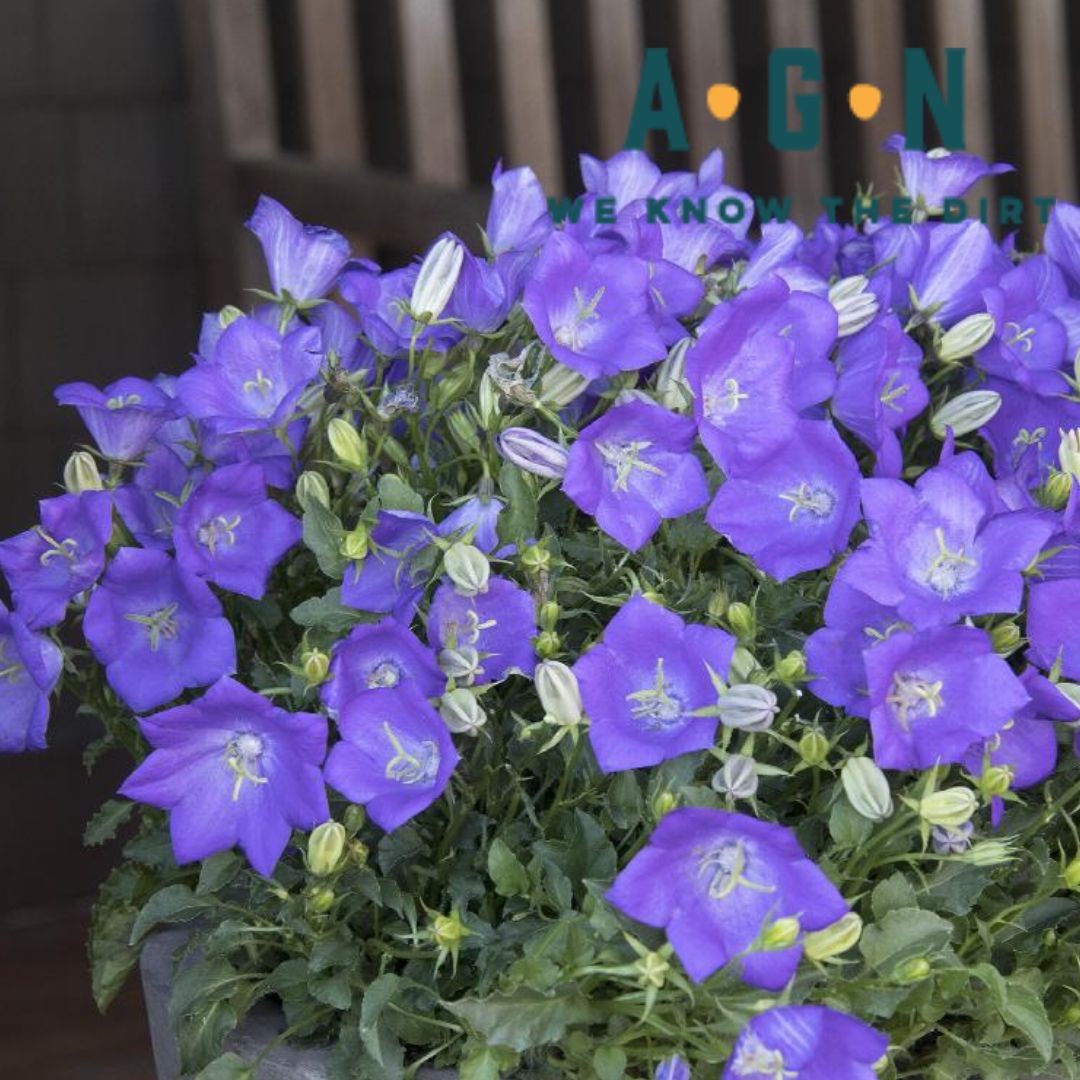 Blue Clips Double Campanula (Bellflower)
Description

Growing Habit

Care

Toxicity

Satisfaction
Perennial (zones 4-9) Campanula are sometimes called Bellflowers and they are perfect for softening the edges of a sunny flower bed. Starting in the summer (through frost), they produce a profusion of blue, bell-shaped flowers on branched stems and rosettes of heart-shaped, mid-green leaves.
Fast growing; reaches 6 to 8 in. tall, 8 to 12 in. wide.
Campanula prefer a moist but well-drained soil in full hot sun.

Bellflower plants of the Campanula species are not toxic to either pets or people and is also resistant to deer and rabbits.

While we work hard to maintain updated pictures of the plant items that we carry, please keep in mind, however, that these are images and that the plant product that you receive may not be exactly the same. If you are not happy with the product that you receive, please notify us immediately (within 24 hours) so that we can work with you to ensure satisfaction.