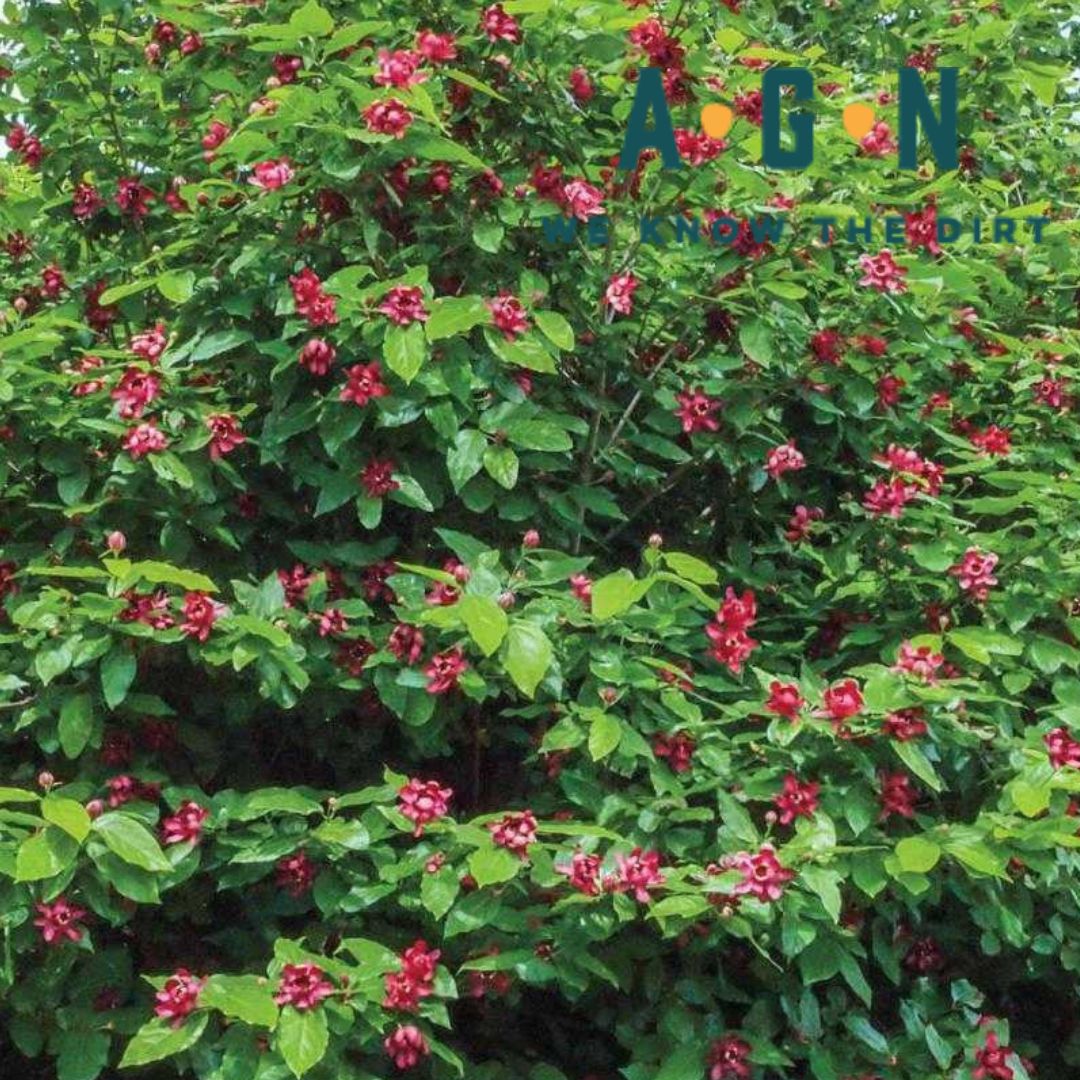 Carolina Allspice (Sweetshrub)
Description

Growth Habit

Care

Toxicity

Satisfaction
Carolina allspice aka spice bush, sweet shrub, is native to the Southeast U.S. Carolina allspice should not be confused with the plant that produces allspice. The Carolina allspice shrub is easy to grow and hardy in a wide range of growing zones reaching about 9' tall ans 12 to 15' wide. A very durable shrub for the south with minimal maintenance.The  dark red or burgundy flowers are often hidden in the foliage but they smell wonderfully in bloom. Cool thing is that the leaves are also fragrant when they are crushed and the bark has a kind of juniper smell as well.

This plant blooms in middle spring and is deciduous so keep that in mind if you're thinking of it as a hedge type of planting.
Hardy in zones 5-10, this plant grows best in full to partial sun. It is tolerant of most soils but it prefers well drained, rich soil. These shrubs need a moderate amount of water, but extra watering should be necessary only in times of drought. 
The berries and seeds on this plant are toxic to pets and people. Carolina Sweet Shrub or also know as Carolina Allspice, is totally left alone by deer, probably thanks to its clove scent foliage.

While we work hard to maintain updated pictures of the plant items that we carry, please keep in mind, however, that these are images and that the plant product that you receive may not be exactly the same. If you are not happy with the product that you receive, please notify us immediately (within 24 hours) so that we can work with you to ensure satisfaction.