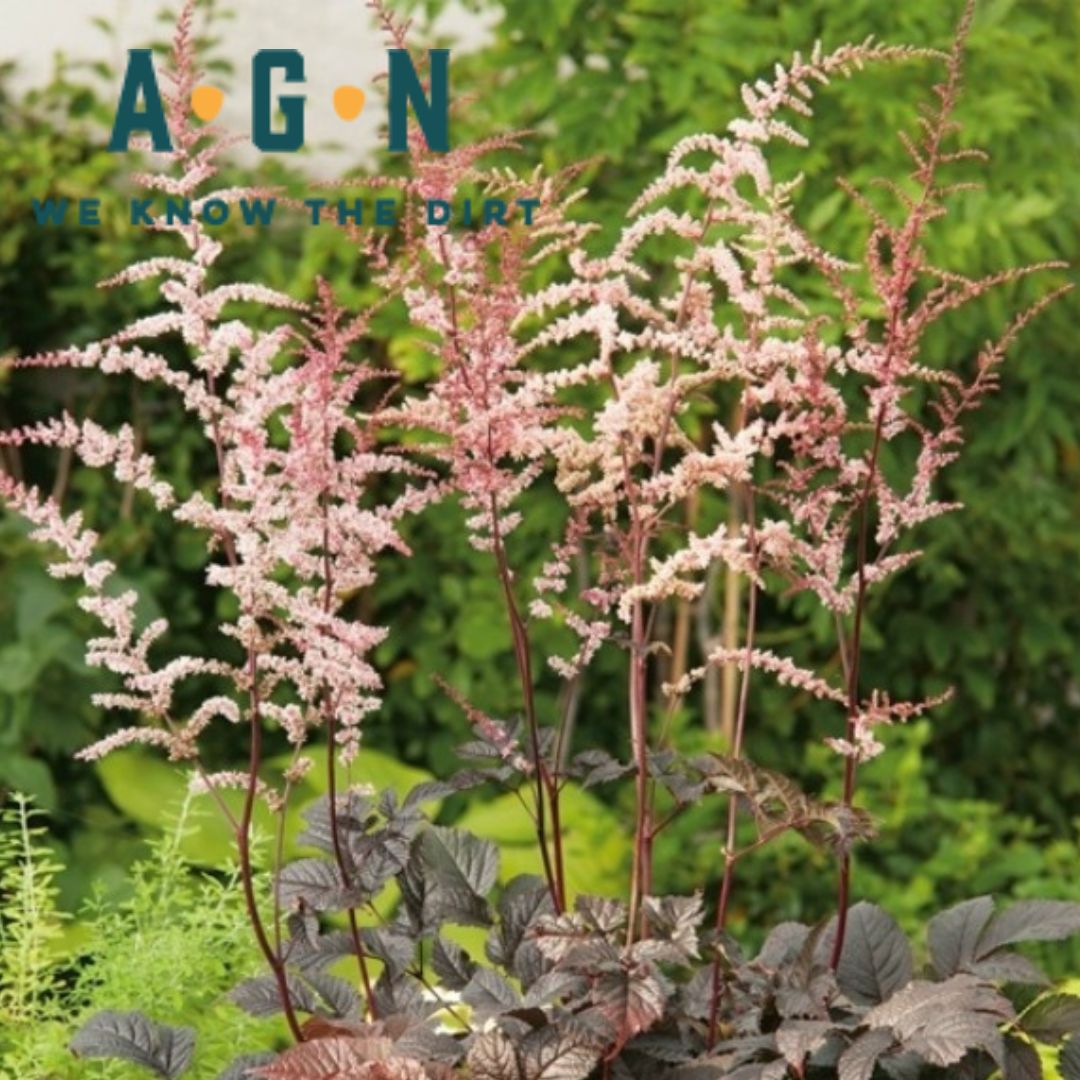 Chocolate Shogun Astilbe
Description

Care

Growth Habit

Toxicity

Satisfaction
Something new! This adaptable species is more sun and drought tolerant than typical Astilbe. Handsome, glossy chocolate-bronze foliage is a pleasing backdrop to the pink-blushed flower panicles in early summer. 
Astilbe lend a refined grace to perennial borders and are considered essential to the shade garden. Perennial Spirea produce stunning plume-like flowers that move with the slightest breeze. Plants display lush deeply-cut green to bronze foliage that remains attractive for the entire growing season. Deer resistant.
Zones 4 - 8. Full to partial shade. Can tolerate bright shade or filtered sun, morning or evening sun, but no hot afternoon sun. Prefers consistently moist well drained soil. Pink blooms mid-late Summer.
40" tall and 18" - 24" wide.
While we work hard to maintain updated pictures of the plant items that we carry, please keep in mind, however, that these are images and that the plant product that you receive may not be exactly the same. If you are not happy with the product that you receive, please notify us immediately (within 24 hours) so that we can work with you to ensure satisfaction.