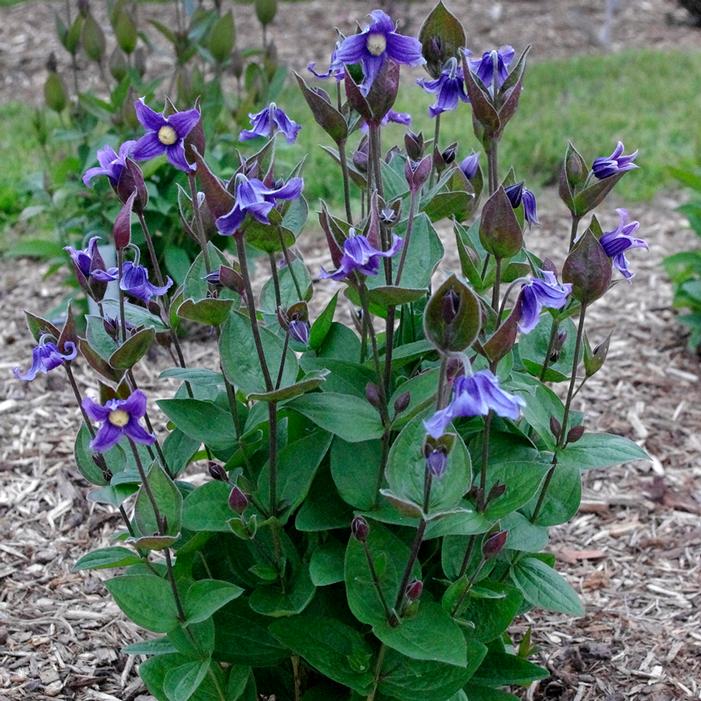 Stand By Me Clematis
A non-vining herbaceous Clematis that dies back to the ground at the end of the growing season. Blue bell-shaped flowers. Benefits from staking, cages or neighboring plants for support. Continuous Bloom or Rebloomer all summer. Best in full sun or light shade, keep base and roots completely shaded. Grow in average, well-drained, slightly alkaline soil. Use mulch to keep soil moist. Each spring, they can be trimmed down to 3-4" tall. New shoots should emerge from the crown beneath the soil.
While we work hard to maintain updated pictures of the plant items that we carry, please keep in mind, however, that these are images and that the plant product that you receive may not be exactly the same. If you are not happy with the product that you receive, please notify us immediately (within 24 hours) so that we can work with you to ensure satisfaction.