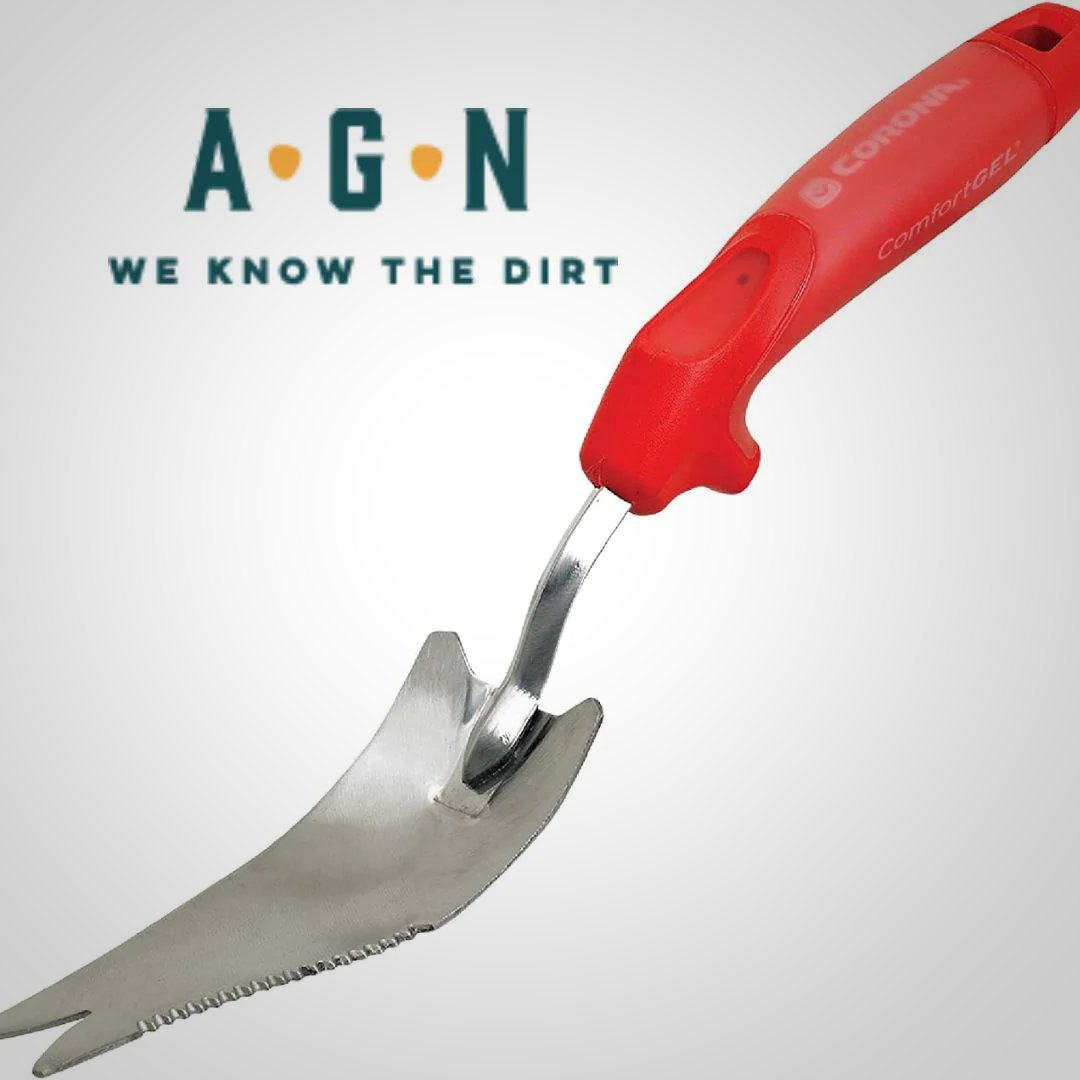 Corona Comfort Gel Weeder
Two prong end for piercing soil, extracting weed at root. Serrated-edge for cutting weeds and weed roots. Our new line of premium grade stainless steel hand tools is built to work as hard as you do for the long haul. This fully featured line comes with Comfort GEL grips.
large diameter reinforced square tangs, welded joints and robust tool heads and blades.