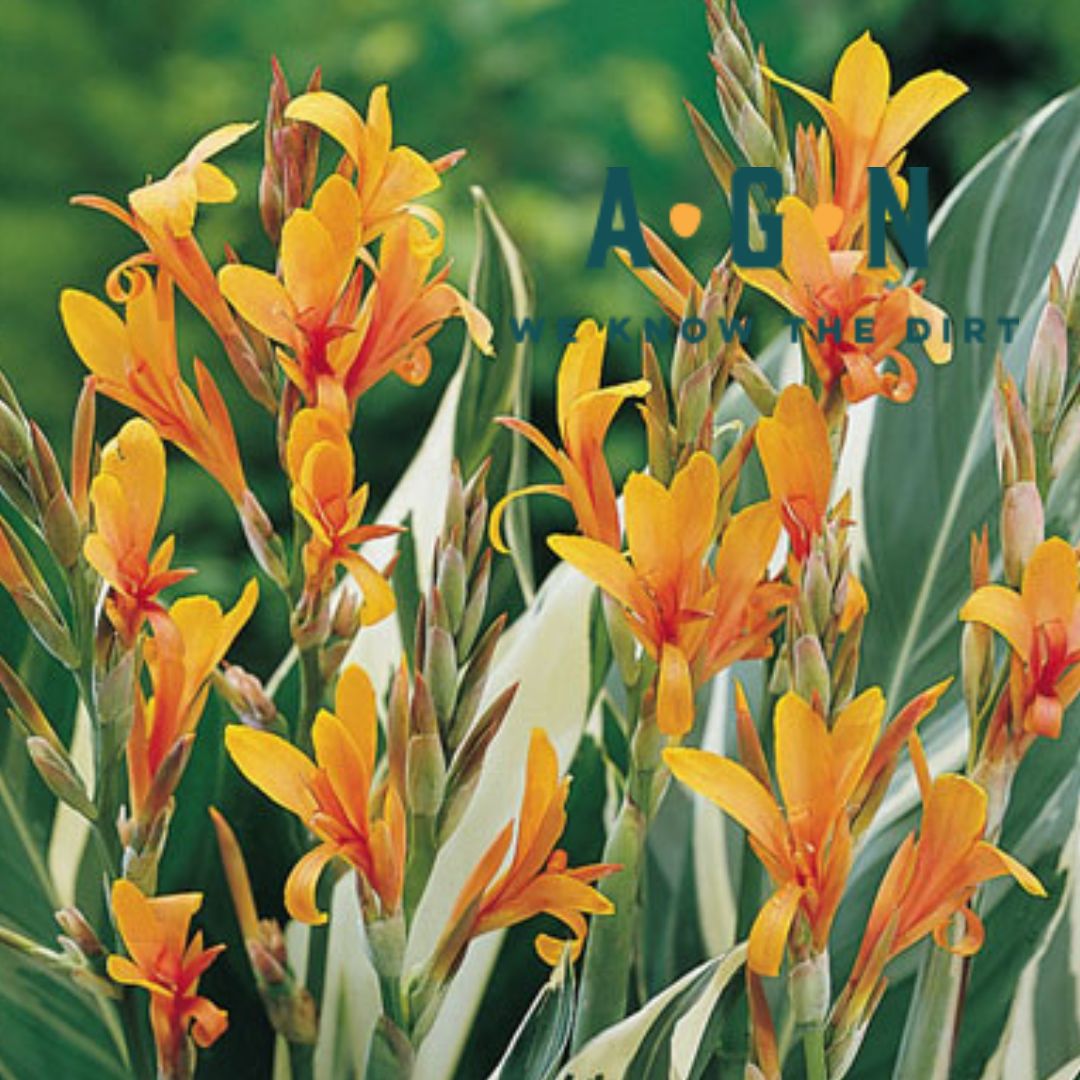 Variegated Giant Canna Stuttgart
Description

Care

Growth Habit

Toxicity

Satisfaction
This canna features bold leaves that are striped with green and white. Orange flowers will appear in mid summer, but the best feature of this canna is definitely the variegated leaves.  Thrives in a moist location with protection from the afternoon sun.

Although we grow canna's are zoned hardiness 3-10, you may want to lift the bulb in fall and store in a frost-free location over winter here in zone 7. Replant the following spring after last frost. Best when grown in a partially shaded location, as full sun will most likely warrant sun burn on the leaves. Well drained loamy soil works best.
Petals and sepals united to form large, flared flowers which are clustered along the top portion of the stems. Orange flowers appear midsummer to first frost (July till first frost). Foliage type is broad, elliptical tropical looking leaves. Sea green colored with silvery white strips. Gets 4-6' high at maturity and 18 to 24" wide.

Deer resistant. Canna lilies aren't poisonous to dogs but can still cause some problems when ingested.
While we work hard to maintain updated pictures of the plant items that we carry, please keep in mind, however, that these are images and that the plant product that you receive may not be exactly the same. If you are not happy with the product that you receive, please notify us immediately (within 24 hours) so that we can work with you to ensure satisfaction.