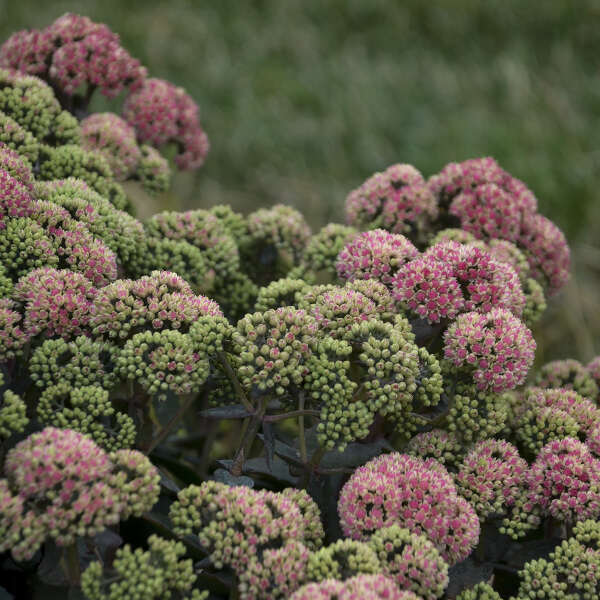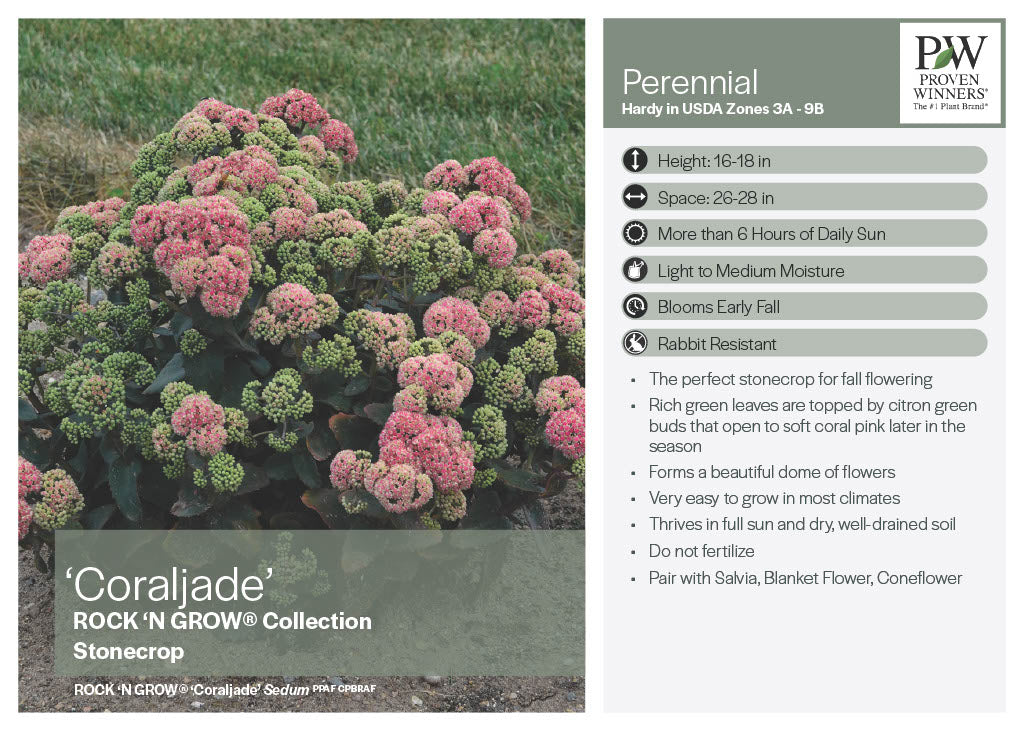 Coraljade Stonecrop Sedum
Description

Care

Growth Habit

Toxicity

Satisfaction
This new perennial member of the ROCK 'N GROW® collection is a perfect counterpart to 'Lemonjade'. It has the same rich green foliage as the former, but instead of yellow flowers, the citron green buds bloom soft coral pink. A beautiful mix of green and coral when both buds and flowers are present. It holds its beautiful dome of flowers well even when other Stonecrop lodge. Tall, upright sedum form substantial clumps of foliage which can be substituted for shrubs in the landscape. Their stout, sturdy stems support the massive flower heads which develop in summer and burst into bloom in fall. If left standing, they provide winter interest and food for birds. 

Zones 3 - 9. Full sun to part shade, though really thrives in full sun. Soil must have hood drainage. Drought resistant, though may need to be watered during prolonged drought. DO NOT FERTILIZE. Blooms summer - fall. 
While we work hard to maintain updated pictures of the plant items that we carry, please keep in mind, however, that these are images and that the plant product that you receive may not be exactly the same. If you are not happy with the product that you receive, please notify us immediately (within 24 hours) so that we can work with you to ensure satisfaction.