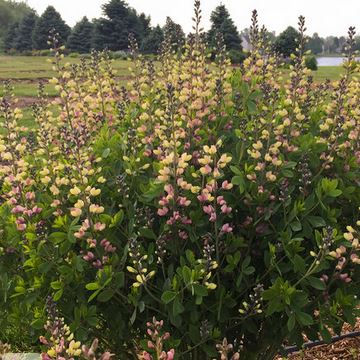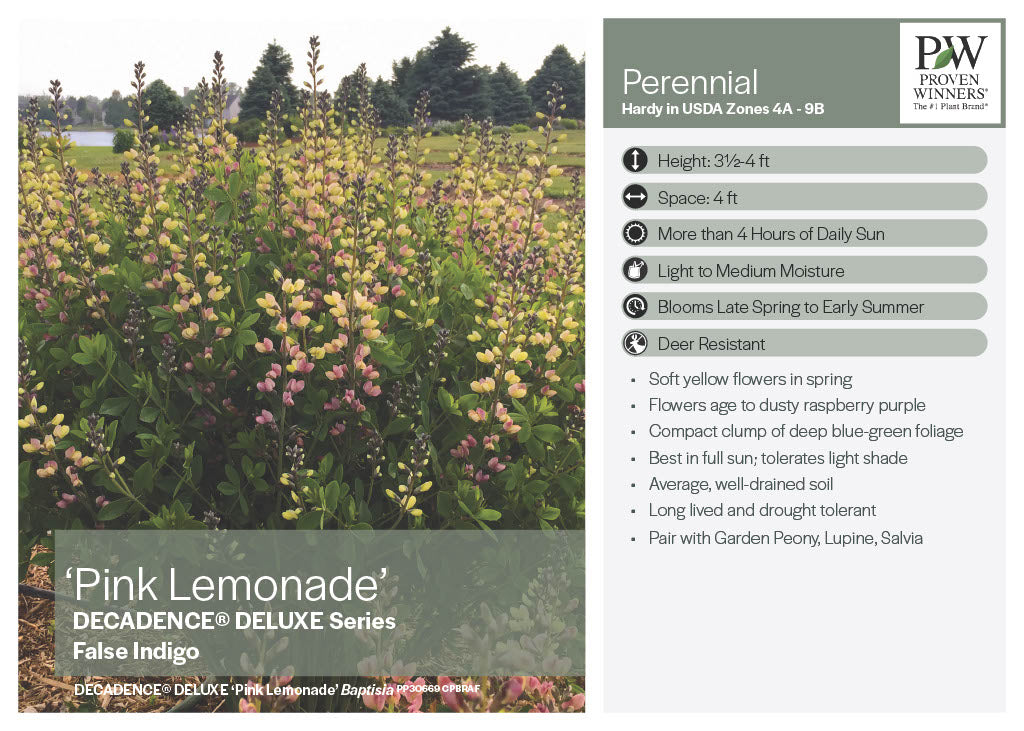 Pink Lemonade Baptisia
For gardeners looking for low maintenance or native perennials, Baptisia is a great choice for you. You can't beat having complementary colors on the same shrub, and that is what Decadence Pink Lemonade gives you. As with other Baptisia like Lemon Meringue, This shrub packs all the features you love about false indigo (Baptisia), including deer resistance and drought tolerance. It also displays soft yellow flowers that eventually turn raspberry purple, giving you both colors at once. Decadence Pink Lemonade also has attractive green foliage and fall color as the flowers fade.
While we work hard to maintain updated pictures of the plant items that we carry, please keep in mind, however, that these are images and that the plant product that you receive may not be exactly the same. If you are not happy with the product that you receive, please notify us immediately (within 24 hours) so that we can work with you to ensure satisfaction.