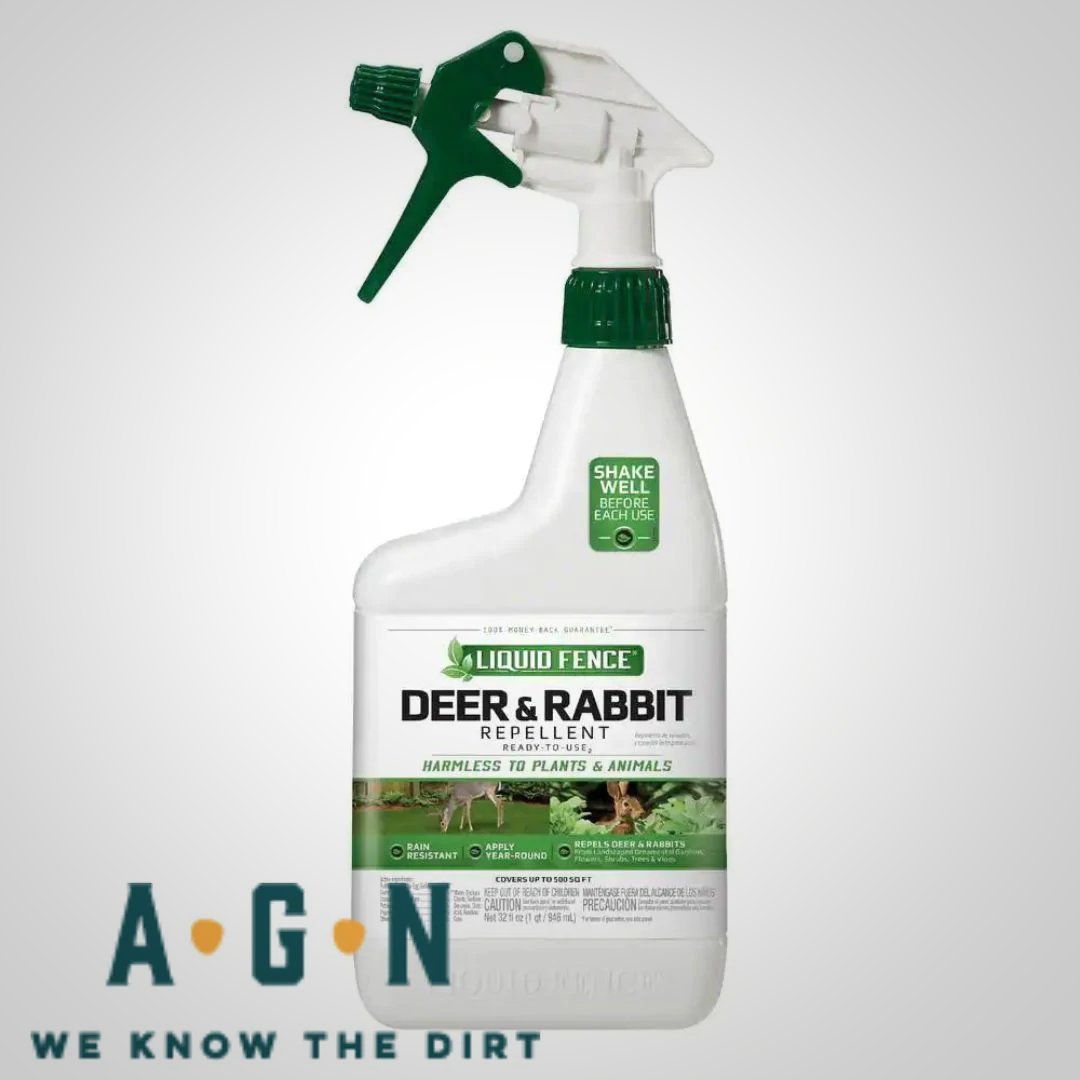 Liquid Fence Deer & Rabbit Repellent RTU
Deer and rabbits have a natural aversion to this repellent scent.
Spray directly onto plants, landscaped ornamental gardens, flowers, shrubs, trees and vines.
The formula is rain-resistant and begins working immediately.
Don't worry, this repellent is totally harmless towards plants and animals.
Use year-round for excellent results.