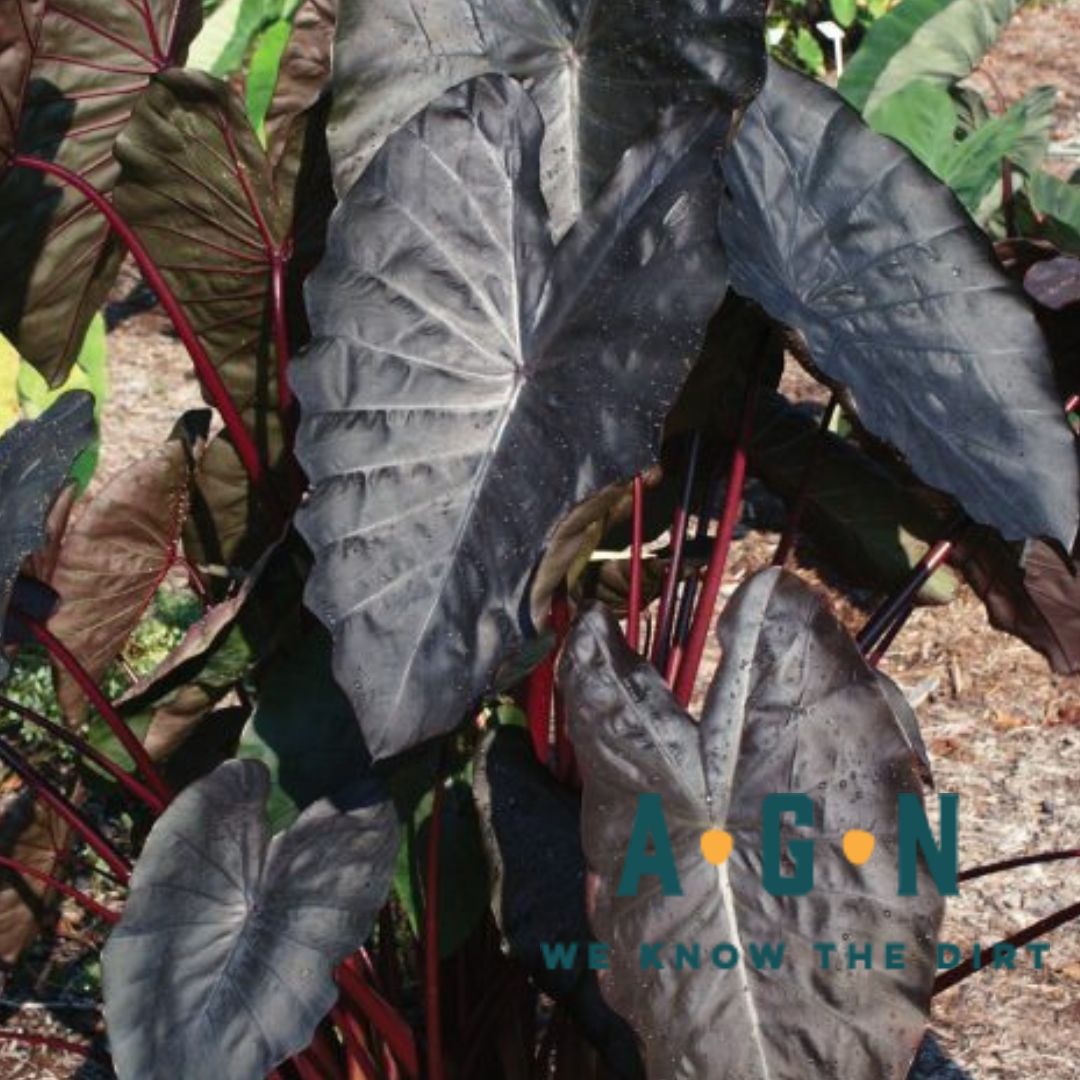 Diamond Head Elephant Ear (Colocasia)
Description

Care

Growth Habit

Toxicity

Satisfaction
Diamond Head is part of the Royal Hawaiian Collection and features varieties unlike any available in today's market. Diamond Head performs best along the edge of a pond or submerged in a water feature. Gardeners in cool hardiness zones may overwinter this plant's tubers indoors by covering them with mulch and/or dirt for the winter. Disease resistant with fabulous foliage and stem interest, and with their tidy clumping habit would be a welcome addition to any garden or landscape.
Zones 9 - 11. Sun to part shade. Thrives in heat and humidity, but loves moisture. Don't let the soil dry out. Does well in or near water features. 
3 - 4 feet tall and wide, with leaves up to 2 feet wide. 
While we work hard to maintain updated pictures of the plant items that we carry, please keep in mind, however, that these are images and that the plant product that you receive may not be exactly the same. If you are not happy with the product that you receive, please notify us immediately (within 24 hours) so that we can work with you to ensure satisfaction.