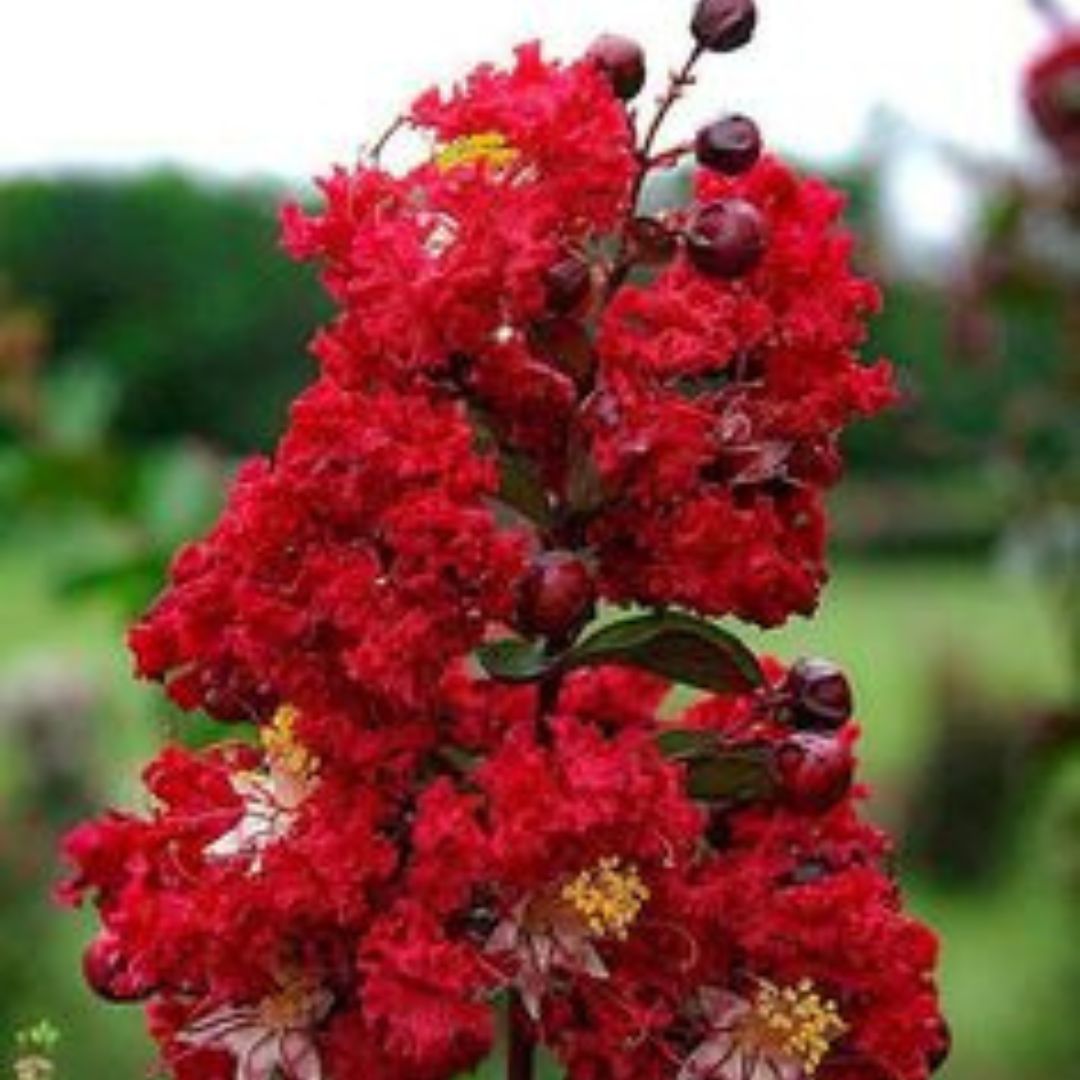 Double Dynamite Crape Myrtle
The Red flowering Double Dynamite Crape Myrtle Trees are an exciting new Crape Myrtle hybrid that has the darkest purple leaves that we've seen on any Crape Myrtle. Intense cherry red, sterile flower clusters. As the foliage ages during the summer, it becomes a dark green color. At maturity, this tree gets 8-12' tall and 8-10' wide.

 *Item not available for shipping. In-store pick up only.*
While we work hard to maintain updated pictures of the plant items that we carry, please keep in mind, however, that these are images and that the plant product that you receive may not be exactly the same. If you are not happy with the product that you receive, please notify us immediately (within 24 hours) so that we can work with you to ensure satisfaction.