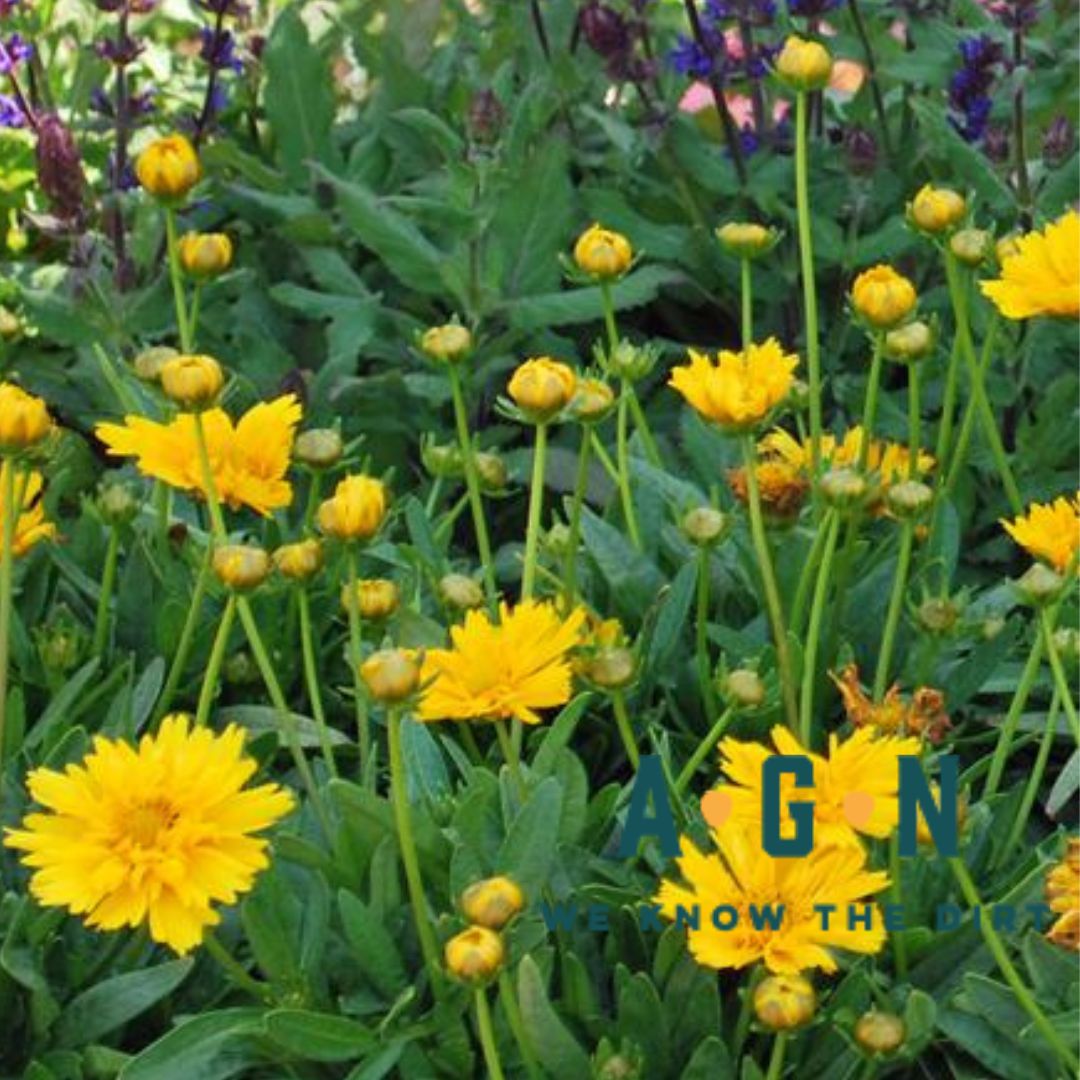 Double The Sun Coreopsis
Description

Care

Growth Habit

Toxicity

Satisfaction
Coreopsis grandiflora lanceleaf 'Double the Sun' often called Tickseed, is a semi-double bloomer and thrives in full sun. In areas of intense summer heat, provide afternoon shade. You can see by the foliage in the picture that it maintains a little more growth control than some other varieties of Coreopsis that like to ground cover. This low maintenance perennial has a long bloom cycle, beginning in spring and carrying on through till late fall. 

Coreopsis prefers full sun with moist, well-drained soil but can sprawl if grown in too fertile soil. This deciduous perennial blooms through the summer. We've seen them come up as early as mid spring! It can be an aggressive self-seeder and will form colonies and should be planted in areas where this would not be a problem. Deadheading of spent flowers will help control self-seeding and encourage additional blooms. 
Non-toxic to humans and pets.
While we work hard to maintain updated pictures of the plant items that we carry, please keep in mind, however, that these are images and that the plant product that you receive may not be exactly the same. If you are not happy with the product that you receive, please notify us immediately (within 24 hours) so that we can work with you to ensure satisfaction.