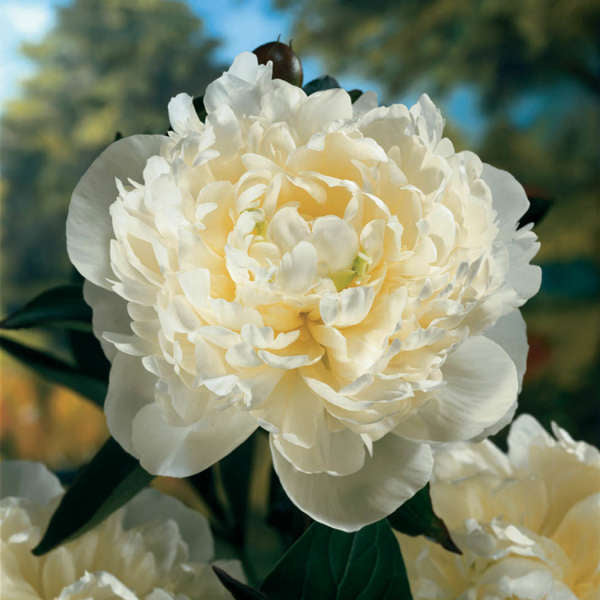 Duchess de Nemours Peony
Description

Care

Growth Habit

Toxicity

Satisfaction
Fragrant, milky white, globe-shaped blossoms with green carpels and a yellow center glow are produced profusely in late spring. This double variety has particularly attractive foliage and strong stems. Peonies are classic garden plants that add a bit of nostalgia and charm to the garden. Their fragrant blooms and lush foliage have made them popular for years, and with the recent resurgence in breeding, they will continue to improve. Peonies are simple to grow and can be utilized in many ways, including mass plantings, specimens, or hedges. By choosing a mixture of early, midseason, and late blooming varieties, you can have blooms for up to 6 weeks.
Zones 3 - 8. Full to partial sun. Blooms late spring to early summer - a midseason variety. Blooms last 7-10 days but can be extended in cut flower arrangements and have an incredible scent. Large blooms may require staking. Best time to plant is early fall, but don't expect blooms during the first year of planting.
2' -3' tall and wide. Small shrub.
Toxic to pets. Do not ingest.
While we work hard to maintain updated pictures of the plant items that we carry, please keep in mind, however, that these are images and that the plant product that you receive may not be exactly the same. If you are not happy with the product that you receive, please notify us immediately (within 24 hours) so that we can work with you to ensure satisfaction.