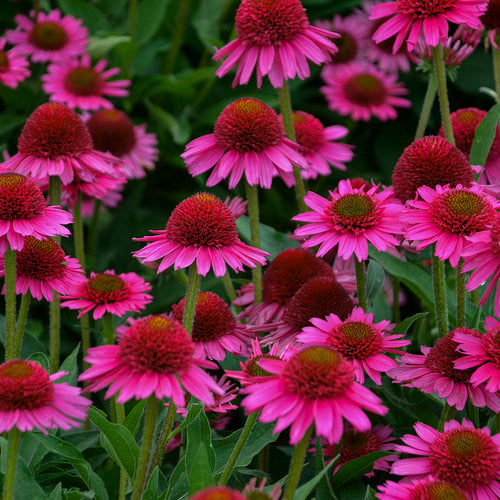 Delicious Candy Echinacea (Cone Flower)
According to the Dutch hybridizer Marco van Noort, 'Delicious Candy' is his best Echinacea in 5 years! The color on this double coneflower is practically fluorescent, with glowing fuchsia pink flowers. The single ray petals are held horizontally underneath the large pom-pom blooms. 'Delicious Candy' is one of the first Echinacea to flower and stays fresh looking long into the season. In addition to its beautiful flowers, this coneflower also has attractive dark green leaves and dark stems on compact plants.
While we work hard to maintain updated pictures of the plant items that we carry, please keep in mind, however, that these are images and that the plant product that you receive may not be exactly the same. If you are not happy with the product that you receive, please notify us immediately (within 24 hours) so that we can work with you to ensure satisfaction.