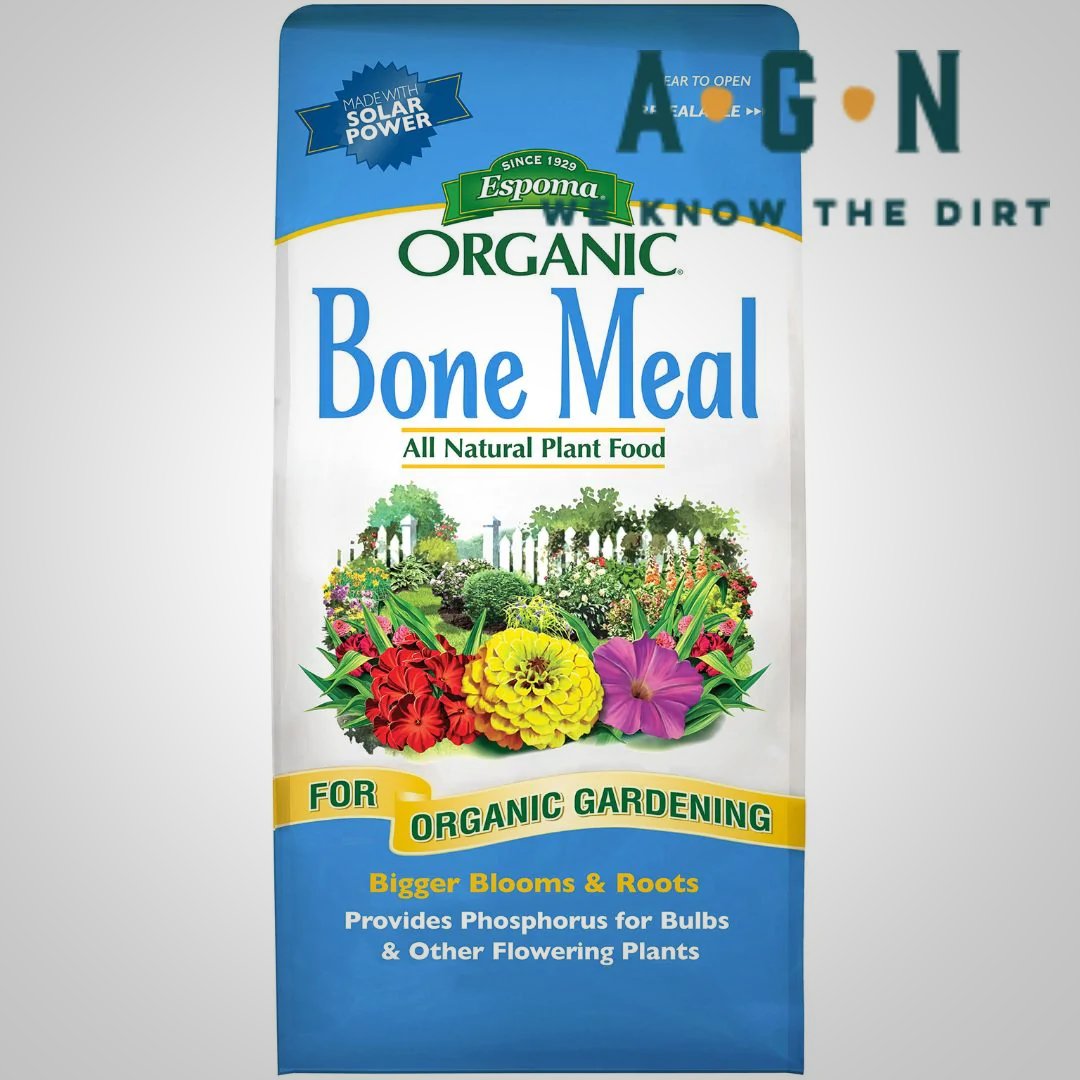 Espoma Bone Meal Fertilizer
Bone Meal is a product often overlooked by gardeners. It's traditionally used as an organic fertilizer for spring and fall bulbs at the time of planting. We like Espoma products for the choice of organic/natural ingredients without fillers or additives. Bone meal is a great source of long lasting nitrogen, phosphorus and calcium. Not only does it contain lots phosphorous and calcium for promoting good growth, it contained other nutrients from the scraps of meat and bits of marrow that were attached to the bones.
Bone Meal is approved for organic gardening; It is a registered Organic Input Material meaning it meets all requirements for organic production. 
Again, bone meal is traditionally used at the time of bulb planting. Bulb Tone is traditionally used for both plantings and spring (post bloom) feeding.