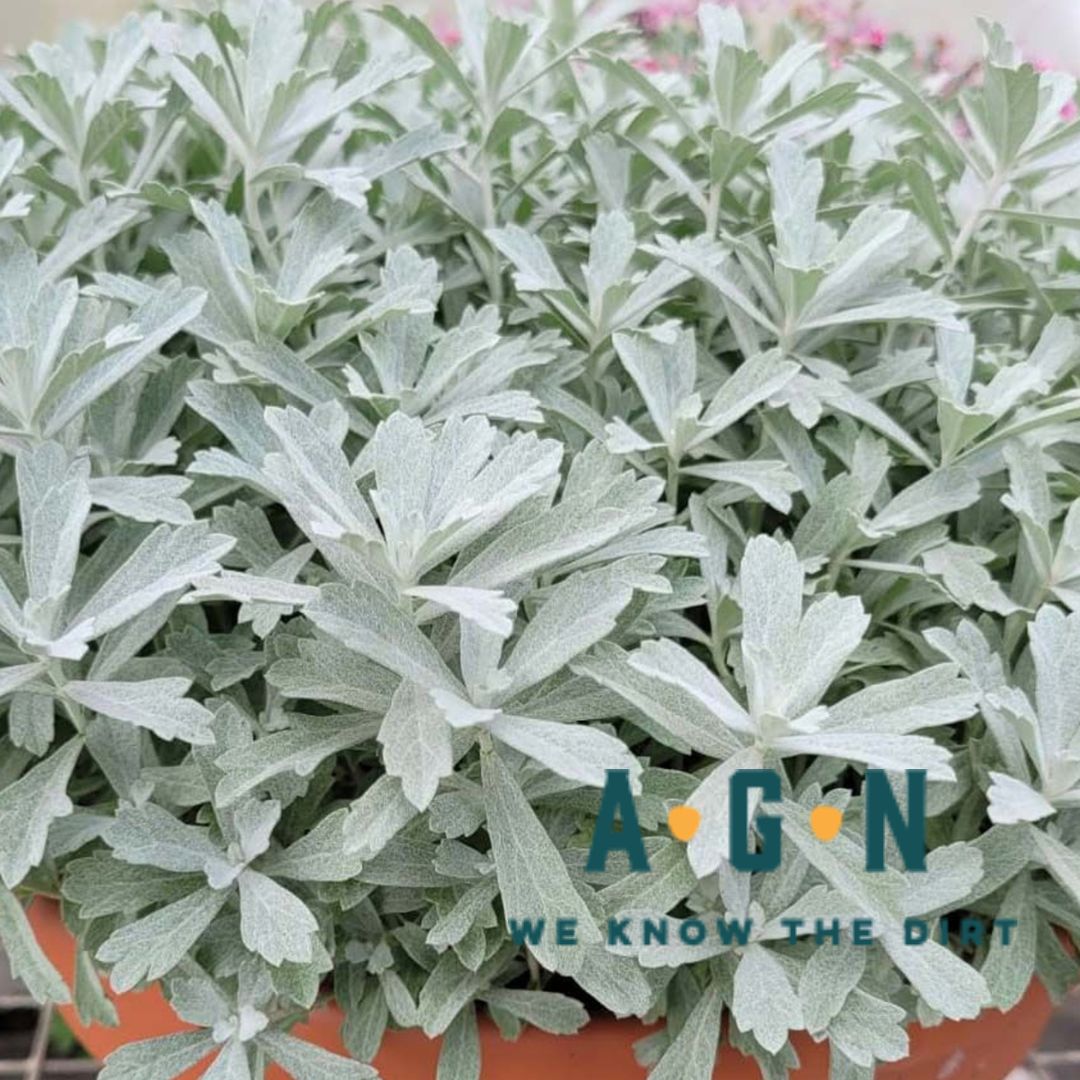 Garden Ghost Artemisia
Description

Growth Habit

 Care

Toxicity

Satisfaction
This is a new addition to the perennial world of Artemisia.  This silvery-leaved plant adds texture to your garden.  Artemisia Garden Ghost™ is one of the newest additions from Garden Genetics.  Starting out slightly green in color, watch Garden Ghost mature throughout the season to a nice bright silvery foliage accent piece.  Garden Ghost lends itself to being perfectly mounded at 12-24" tall and 24-30" wide.  
This silvery gray foliage perennial is not really known for it's flowering - if it flowers, it is very late in the summer. It has good disease resistance and is considered to be a "ground cover" since it spreads to 24-30" at maturity.

Artemisia grows best in full sun and is considered somewhat drought tolerant after establishment. Use rich, fast draining soil and water when 25% dry when newly planted - until established. Perfect for sandy or rocky soils with low fertility. May be pinched back throughout spring to keep compact & tidy.

Mild skin irritation can occur on contact with artemisia foliage. Wash affected area with soap and water. Most varieties of artemisia are safe for pets. Artemisia is highly resistant to deer, as they dislike the pungent scent and bitter taste.
While we work hard to maintain updated pictures of the plant items that we carry, please keep in mind, however, that these are images and that the plant product that you receive may not be exactly the same. If you are not happy with the product that you receive, please notify us immediately (within 24 hours) so that we can work with you to ensure satisfaction.