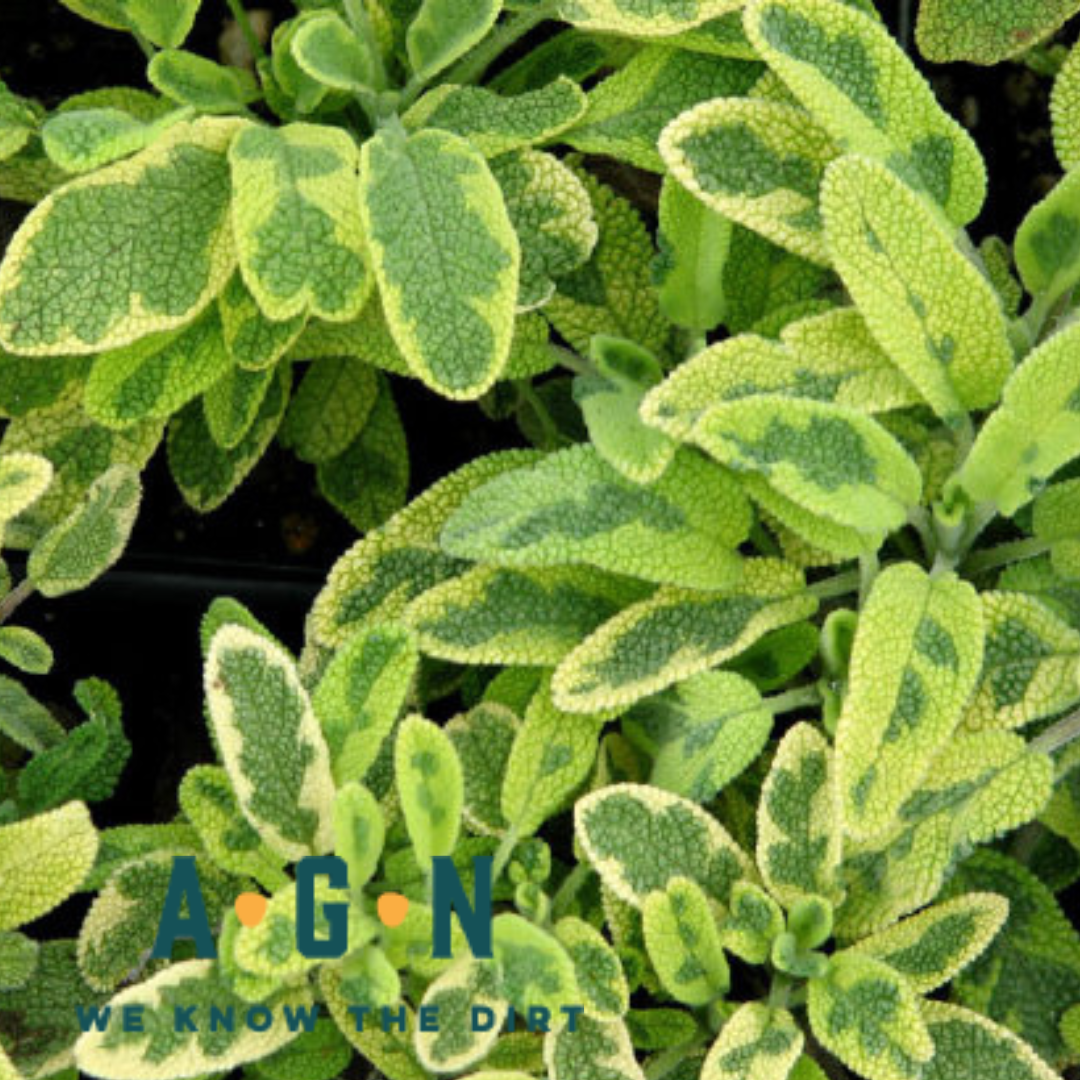 Golden Sage
Salvia officinalis 'Icterina' is also known as golden sage. Golden sage has the same aromatic and flavor properties of traditional sage but boasts lovely variegated leaves that are a contrast from the grayish leaves of common garden sage.

Read more at Gardening Know How: Golden Sage Care: How To Grow A Golden Sage Plant https://www.gardeningknowhow.com/edible/herbs/sage/grow-golden-sage-plant.htm
Salvia officinalis 'Icterina' is also known as golden sage. Golden sage has the same aromatic and flavor properties of traditional sage but boasts lovely variegated leaves that are a contrast from the grayish leaves of common garden sage.

Read more at Gardening Know How: Golden Sage Care: How To Grow A Golden Sage Plant https://www.gardeningknowhow.com/edible/herbs/sage/grow-golden-sage-plant.htm
The Golden Sage or Salvia officinalis 'Aurea' is a perennial with striking variegated gold and green leaves that grows in compact mounds. Best suited for smaller gardens or areas with shallow, well-drained soil, it can provide a great splash of color near mail boxes and fountains. With less flavor intensity than other sages, it can be used in cooking but is primarily used for ornamental purposes. It likes lots of sun and will grow up to 18" to 24".

Salvia officinalis 'Icterina' is also known as golden sage. Golden sage has the same aromatic and flavor properties of traditional sage but boasts lovely variegated leaves that are a contrast from the grayish leaves of common garden sage.

Read more at Gardening Know How: Golden Sage Care: How To Grow A Golden Sage Plant https://www.gardeningknowhow.com/edible/herbs/sage/grow-golden-sage-plant.htm
While we work hard to maintain updated pictures of the plant items that we carry, please keep in mind, however, that these are images and that the plant product that you receive may not be exactly the same. If you are not happy with the product that you receive, please notify us immediately (within 24 hours) so that we can work with you to ensure satisfaction.