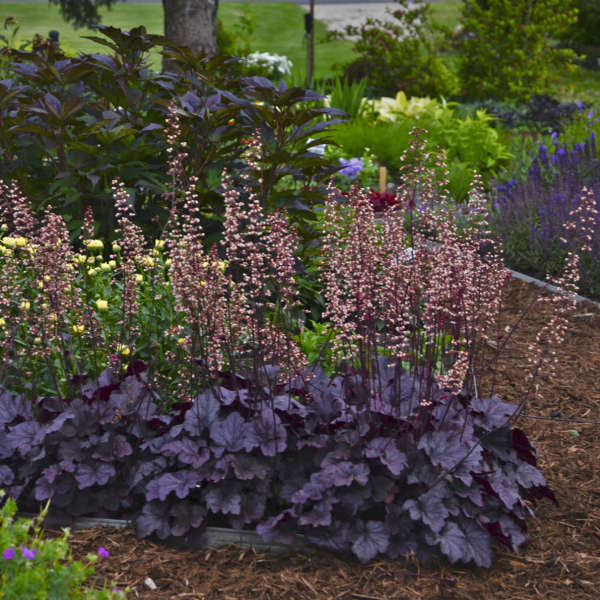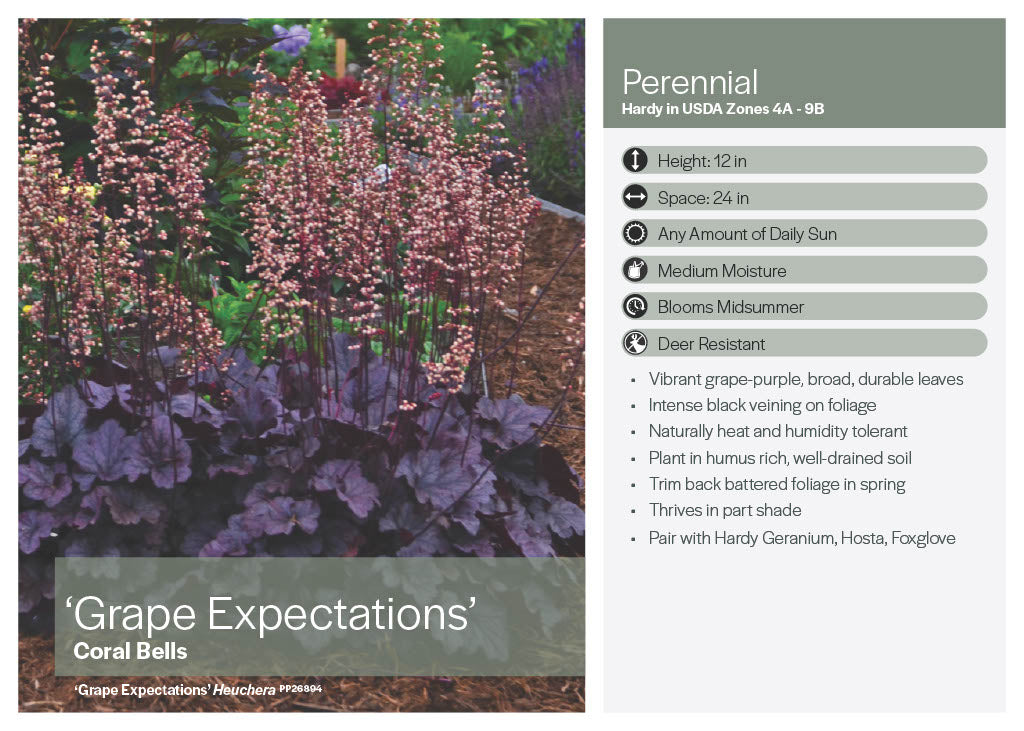 Grape Expectations Coral Bells (Heuchera)
Bring some drama to your shade garden with Grape Expectations! Its deeply purple foliage is already eye-catching on its own, but in midsummer, tall creamy-white flower scapes appear and invite pollinators to stop by. It's also excellent for mixed containers, rock gardens, and even walkways and borders. Grape Expectations is deciduous in our zone and seems to work best in partial morning sun or dappled sun but avoid hot afternoon sun. At maturity, Grape Expectations reaches about 12" tall and wide.
While we work hard to maintain updated pictures of the plant items that we carry, please keep in mind, however, that these are images and that the plant product that you receive may not be exactly the same. If you are not happy with the product that you receive, please notify us immediately (within 24 hours) so that we can work with you to ensure satisfaction.