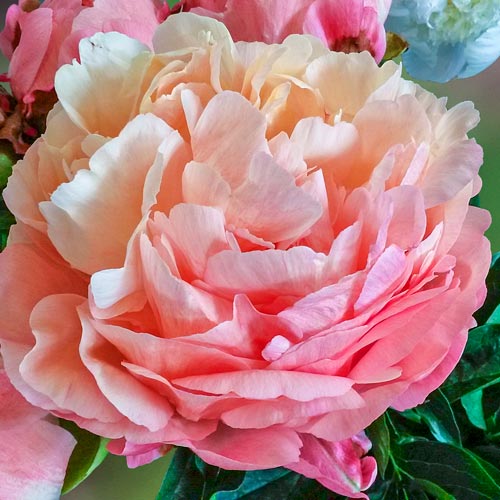 Pink Hawaiian Coral Peony
This magnificent peony gives a new look to the garden or landscape bed each day from May to June. Pink Hawaiian Coral features luxuriant, 5½-6" fully double blooms that actually change color with age! The beautiful peonies begin life an elegant rose-coral color, changing to pale coral, and finally nearly cream! At times, all three colors may be present at the same time. If that isn't enough to wow you, Pink Hawaiian Coral also emits a lush fragrance throughout borders, cutting gardens or mixed beds. This is a truly wonderful new addition to our perennial plant lineup.
While we work hard to maintain updated pictures of the plant items that we carry, please keep in mind, however, that these are images and that the plant product that you receive may not be exactly the same. If you are not happy with the product that you receive, please notify us immediately (within 24 hours) so that we can work with you to ensure satisfaction.