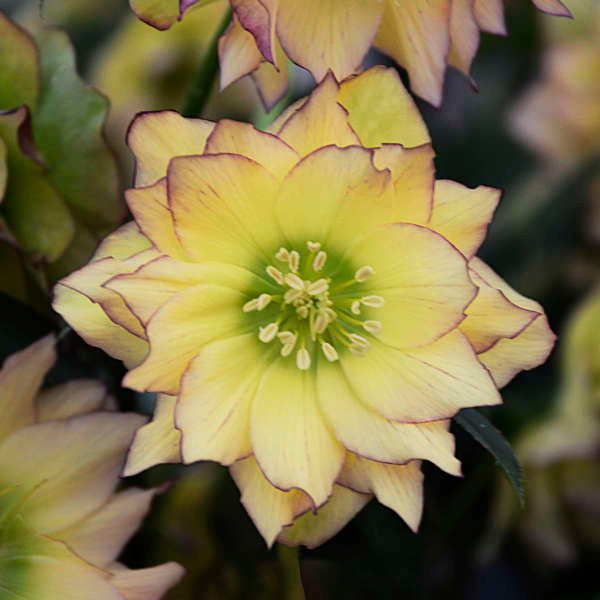 First Dance Helleborus (Lenten Rose)
Description

Care

Growth Habit

Toxicity

Satisfaction
First Dance Helleborus is a Lenten Rose with large, double yellow flowers, 2 in. across dorned with a maroon picotee edge and veining. Lenten Rose is a really neat early spring bloomer and these double bloomers rise on sturdy stems and contrast well with the glossy, dark green, evergreen foliage.

Zones 4 - 9. Full shade - partial shade. Morning or evening sun preferred. Hot afternoon sun will scorch this plant. Soil should be moist but well drained, never soggy. Blooms early - mid-spring. 
Toxic. Sap is a skin irritant. Do not ingest. Keep away from children and pets.
While we work hard to maintain updated pictures of the plant items that we carry, please keep in mind, however, that these are images and that the plant product that you receive may not be exactly the same. If you are not happy with the product that you receive, please notify us immediately (within 24 hours) so that we can work with you to ensure satisfaction.