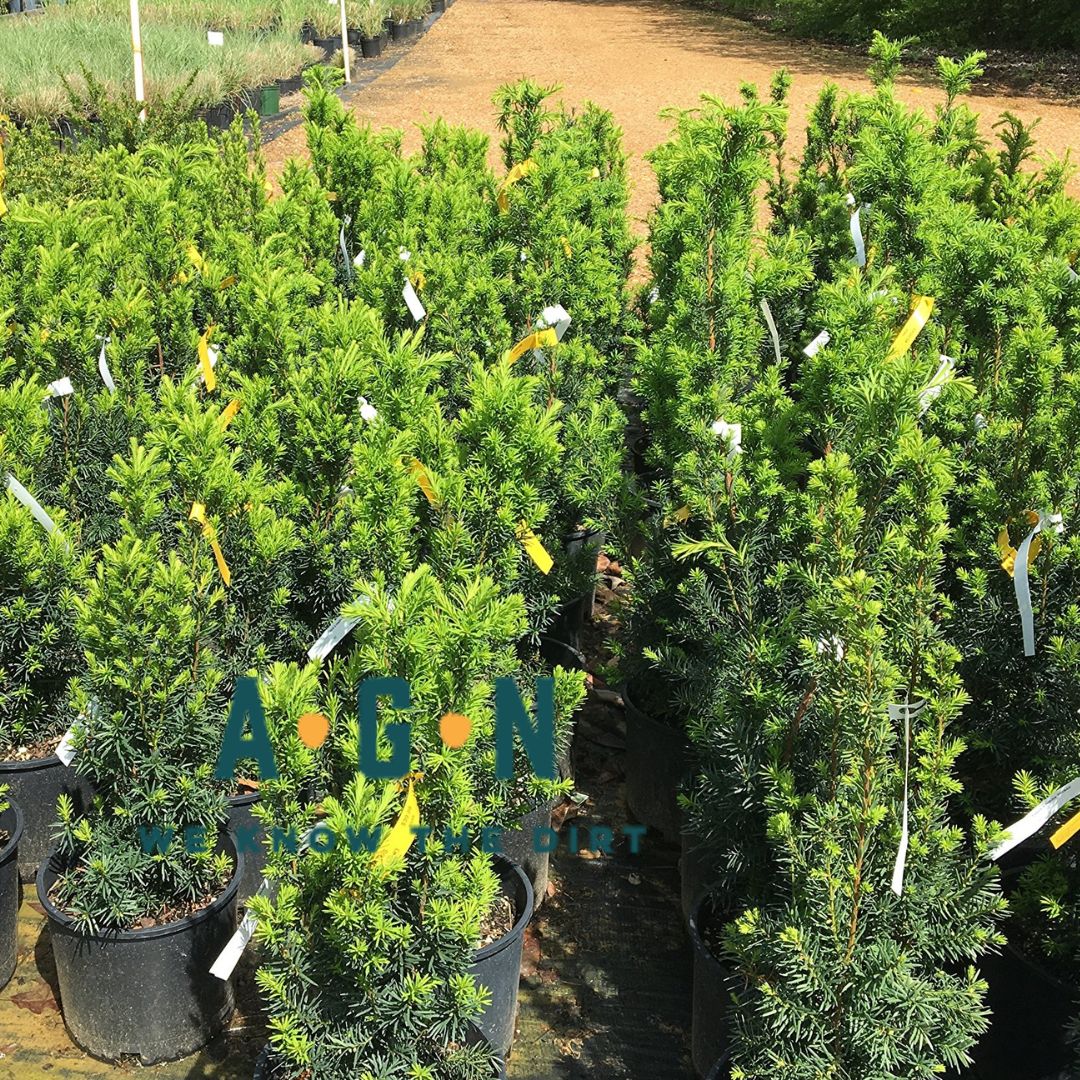 Hicks Yew
Description

Growth Habits

Care

Toxicity

Satisfaction
An excellent evergreen shrub for tall hedges and privacy screens. The long, upright-growing branches with dense, glossy, dark green foliage naturally form a narrow, columnar habit that works well as a foundation plant, or placed in pairs at entries or doorways. Because they don't shed their foliage in winter these species will always offer something to look at and are easy to care for in our zone.

 *Item not available for shipping. In-store pick up only.*
Red berries flourish during the fall season adding a unique characteristic to the evergreen shrub. Hicks Yew are praised for their fast growth rates and make for the perfect tall hedges. Hicks Yew grows up to a mature height of around 10 to 12 feet tall and 4 to 5 feet wide, but they can be trimmed to any height and require very little pruning to maintain shape.

Full sun to part shade. One thing you will love about Taxus x media hicksii is the high tolerance it has for different light exposures. You can plant the Hicks Yew in both full sun or full shade. Any well drained slightly acidic soil.

Yew is a common evergreen shrub used in landscaping that is extremely poisonous to all species. This includes dogs, cats, horses, cattle, birds, and humans. According to Pet Poison Helpline, all parts of the plant are very poisonous, including the succulent red berries, as they contain taxines. Yews are susceptible to damage from hungry deer, especially in winter.

While we work hard to maintain updated pictures of the plant items that we carry, please keep in mind, however, that these are images and that the plant product that you receive may not be exactly the same. If you are not happy with the product that you receive, please notify us immediately (within 24 hours) so that we can work with you to ensure satisfaction.