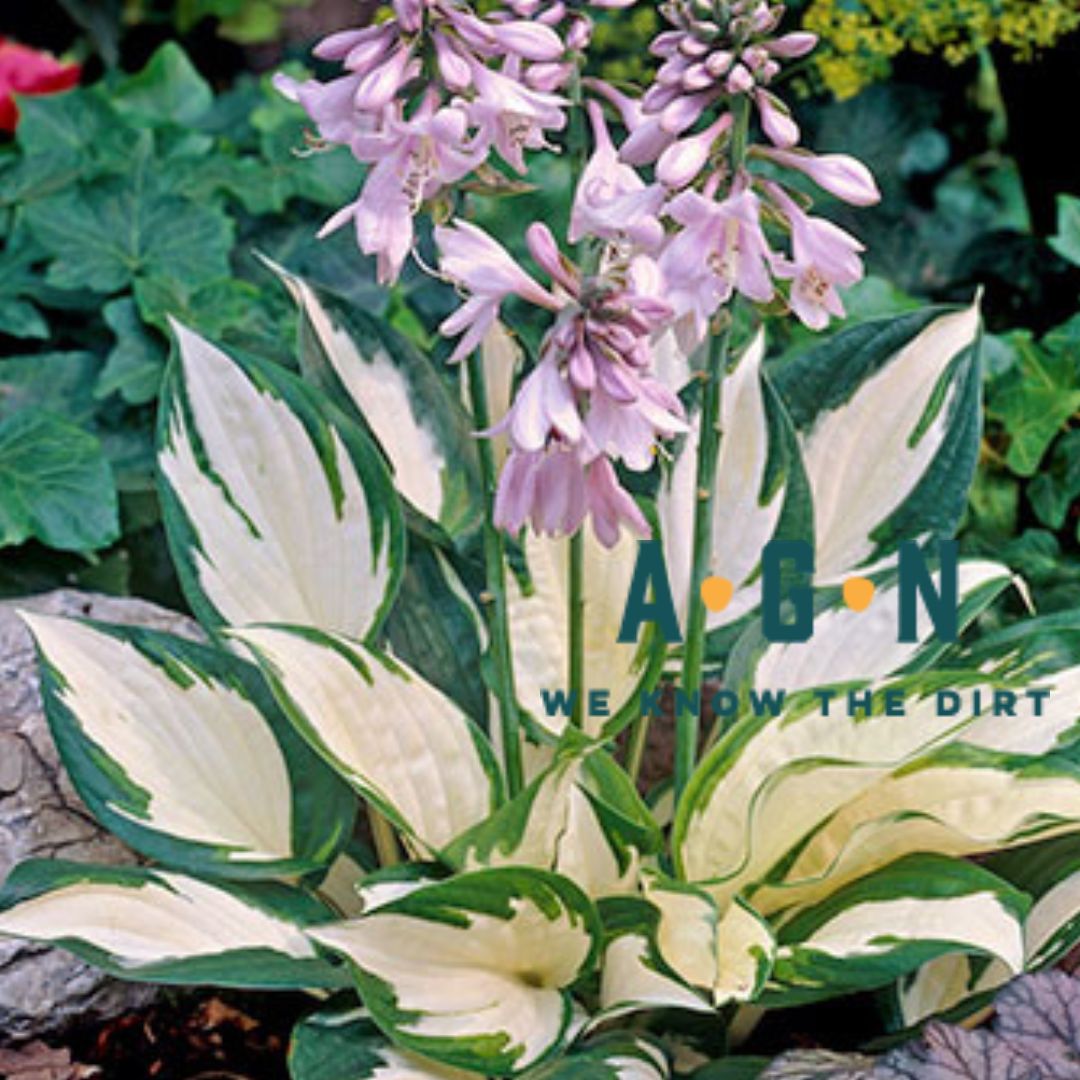 Fire & Ice Hosta
Description

Care

Growth Habit

Toxicity

Satisfaction
Create some excitement in your shade garden with the Fire and Ice Hosta. This variegated hosta has slightly curled leaves that feature white centers and green margins. Pretty lavender flower stalks with white blooms rise above the foliage clumps throughout summer.  At maturity, Fire & Ice reaches 14-16" tall and 12-24" wide. 
Zones 4 - 8. Full - partial shade. Moist, but well drained (not soggy) soil. Blooms during summer. Purple flower.
14" - 16" tall, 12" - 24" wide.
Toxic to pets. Do not ingest.
While we work hard to maintain updated pictures of the plant items that we carry, please keep in mind, however, that these are images and that the plant product that you receive may not be exactly the same. If you are not happy with the product that you receive, please notify us immediately (within 24 hours) so that we can work with you to ensure satisfaction.