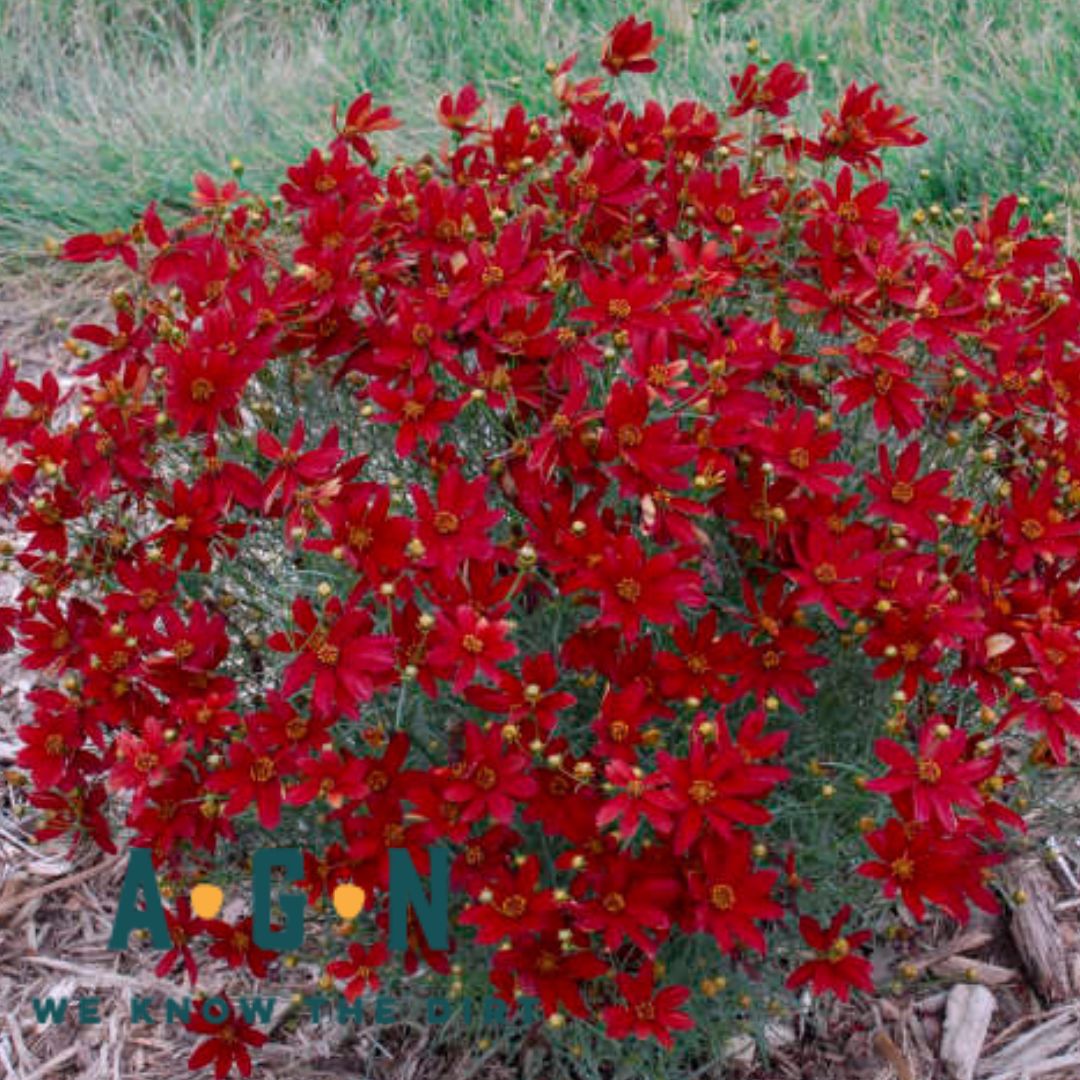 Hot Paprika Coreopsis
Description

Care

Growing Habit

Toxicity

Satisfaction
Heat up your summer garden with SIZZLE & SPICE® Coreopsis, a new line of Threadleaf Coreopsis from Walters Gardens. This beautiful red Coreopsis forms a compact, rounded, uniform mound. 1½", rich, deep red flowers cover the bright green, thread leaf foliage for a showy midsummer display.  Members of this collection have compact, rounded habits that are covered with flowers from early to late summer.  At maturity, Hot Paprika reaches about 15-18" tall and 26" wide. Remember to plant your Coreopsis plants in full sun since they have a tendency to get powdery mildew on their foliage if planted in shade.

Coreopsis prefers full sun with moist, well-drained soil but can sprawl if grown in too fertile soil. It can be an aggressive self-seeder and will form colonies and should be planted in areas where this would not be a problem. Deadheading of spent flowers will help control self-seeding and encourage additional blooms.
Lanceleaf Coreopsis tends to get only about 18" tall and 26" wide at maturity. This deciduous perennial blooms early in the summer and blooms through out the summer.
Coreopsis is deer resistant and non-toxic to pets.
While we work hard to maintain updated pictures of the plant items that we carry, please keep in mind, however, that these are images and that the plant product that you receive may not be exactly the same. If you are not happy with the product that you receive, please notify us immediately (within 24 hours) so that we can work with you to ensure satisfaction.