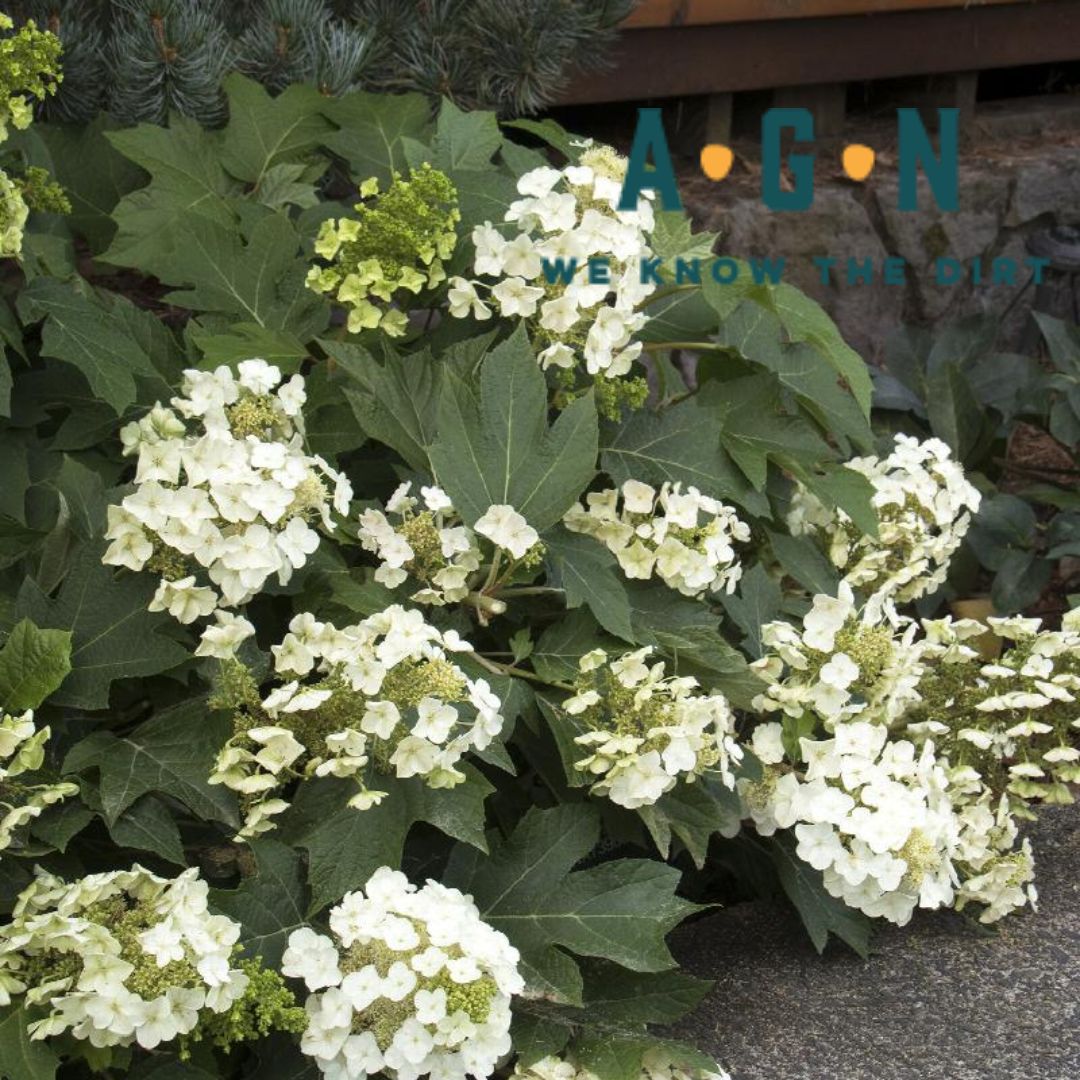 Munchkin Oakleaf Hydrangea
Munchkin grows fast top reach it's mature size of 3-4' both tall and wide. It blooms with a white profusion of large, 6 1/2 inch flower clusters. Also lends a fiery hue to otherwise deep-green shade gardens. Plant as an individual to appreciate the unique foliage texture and leaf shape, or in groups to intensify its impact in the garden. More compact than the traditional Hydrangea, it is a natural in the woodland scene and among rangy natives. Oakleaf hydrangea's or oak-leaved hydrangea, is a species of flowering plant in the family Hydrangeaceae. It is native to the southeastern United States, in woodland habitats from North Carolina west to Tennessee, and south to Florida and Louisiana. Hydrangeas are toxic to pets.
While we work hard to maintain updated pictures of the plant items that we carry, please keep in mind, however, that these are images and that the plant product that you receive may not be exactly the same. If you are not happy with the product that you receive, please notify us immediately (within 24 hours) so that we can work with you to ensure satisfaction.