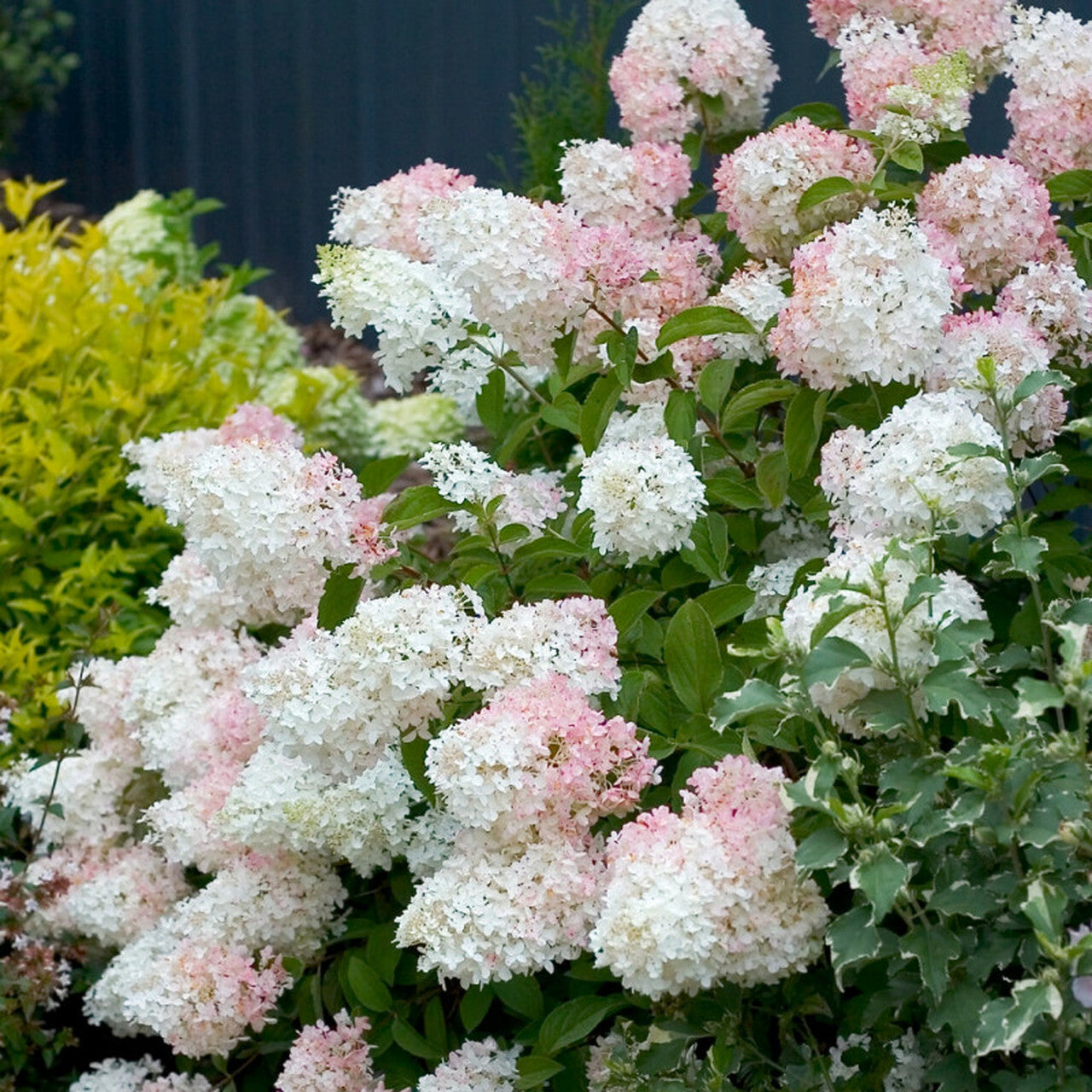 Phantom Hydrangea
If you're looking for a hydrangea but with a twist of uniqueness, Phantom is the top pick. It has thick, conical blooms that reach up to fifteen inches. The colors provide creamy white blooms in the summer and as fall nears, they turn a pale and dark pink. This is a sturdy and easy to care for hydrangea. As unique as its blooms the foliage is a green-yellow and oval in shape. The creamy white blooms begin to make their appearance in summer and have a hint of lime green. Throughout the season and in to fall they change over to a pale and deep pink. This hydrangea has a spreading habit and grows to be between six to ten feet tall and wide. Use this hydrangea as a border plant or as a hedge. It will do exceedingly well in mass planting and its blooms are perfect for your next arrangement. Place in full sun (Paniculata Hydrangea).
Because this is a 3 gallon size liner, product is for in store pick-up only - no shipping of this product.
While we work hard to maintain updated pictures of the plant items that we carry, please keep in mind, however, that these are images and that the plant product that you receive may not be exactly the same. If you are not happy with the product that you receive, please notify us immediately (within 24 hours) so that we can work with you to ensure satisfaction.