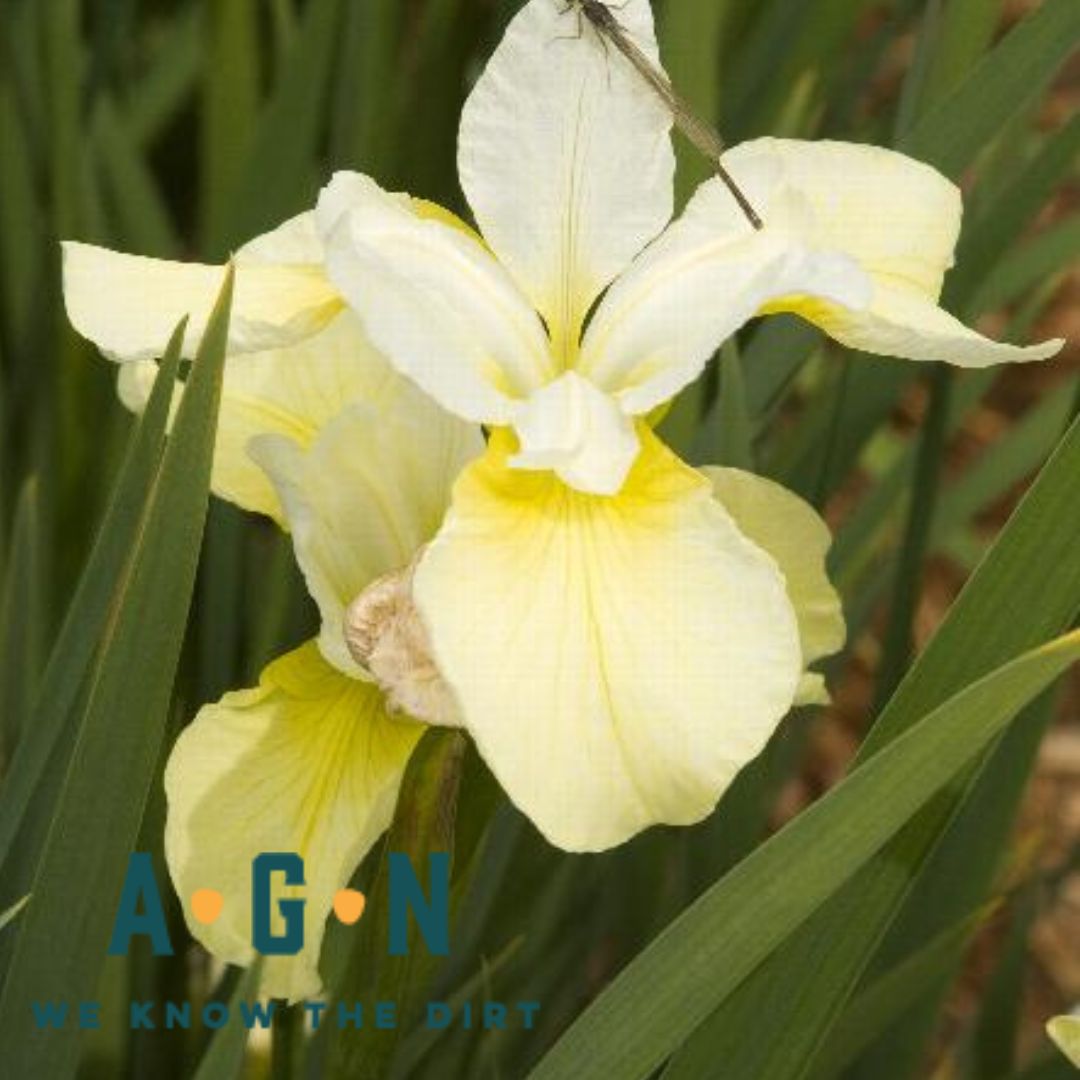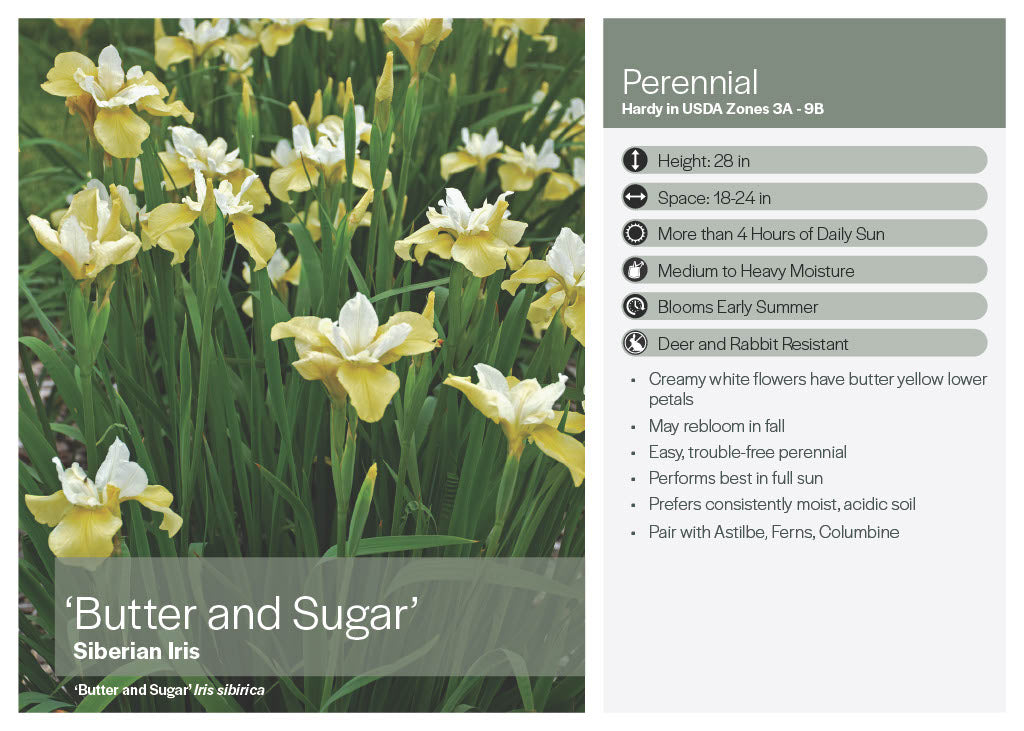 Butter & Sugar Iris
Description

Care

Growth Habit

Toxicity

Satisfaction
One of the highest rated of the Siberian Iris! Beautiful bicolor blooms are a harmonious combination of creamy yellow and white petals, supported on stiff upright stems above refined clumps of slender green foliage. Thrives in damp soils; excellent in naturalized settings, around ponds, rain gardens, or water features. An herbaceous perennial.
Zones 4 - 9.  4+ hours of sun daily, but does best in full sun. Loves moist to wet soil. Blooms mid-spring, may rebloom in Fall. 
While we work hard to maintain updated pictures of the plant items that we carry, please keep in mind, however, that these are images and that the plant product that you receive may not be exactly the same. If you are not happy with the product that you receive, please notify us immediately (within 24 hours) so that we can work with you to ensure satisfaction.