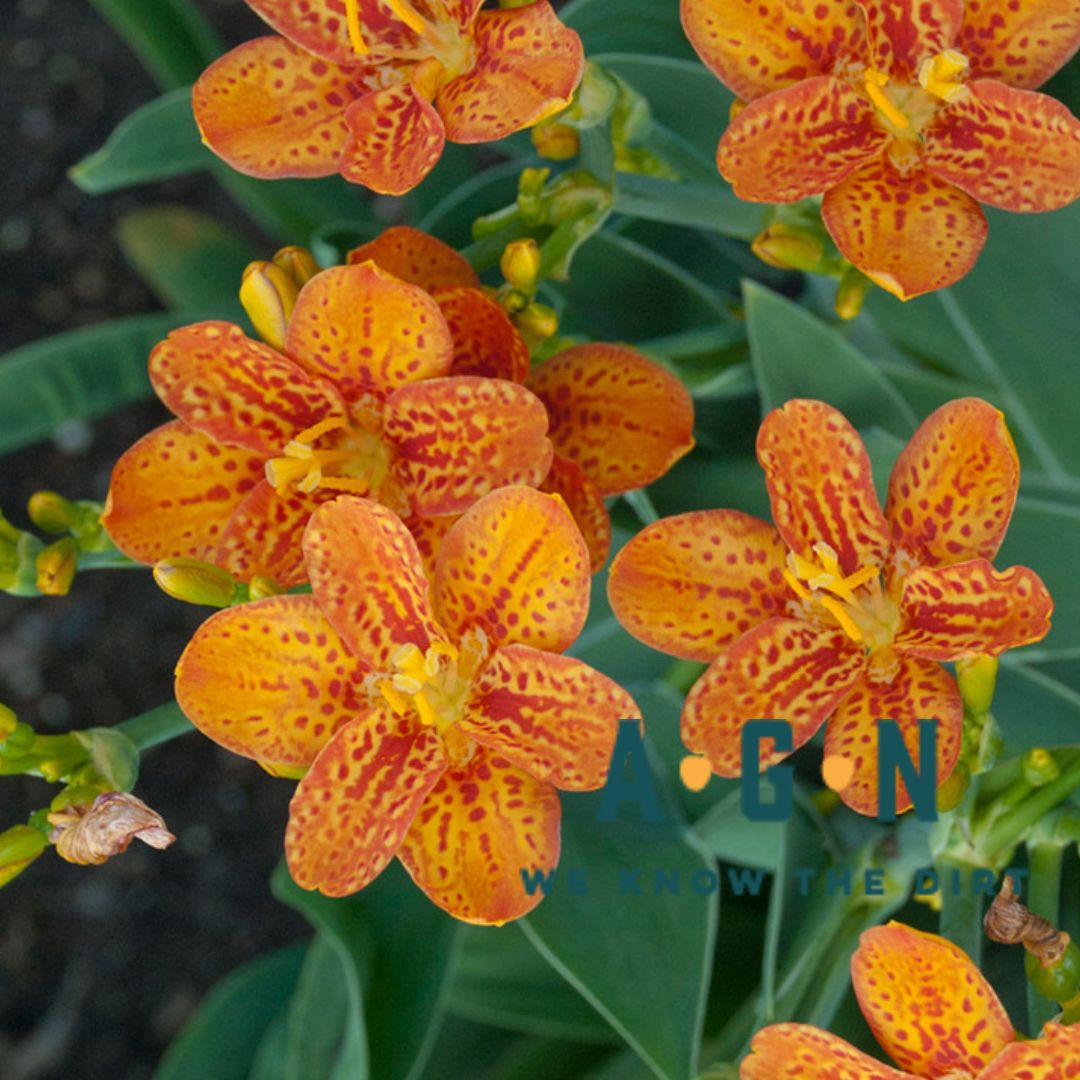 Domestic Leopard Iris Lily
Description

Care

Growth Habit

Toxicity

Satisfaction
Iris domestica, commonly called blackberry lily or leopard lily, is an erect, rhizome perennial which typically grows 2-3' tall. Lily-like, deep orange flowers (to 2" across), spotted with red dots. The flowers appear in early to-mid summer on stems typically rising to 3' tall. Iris-like, medium green leaves (to 10" long) are in flattened fans. Flowers give way to pear-shaped seed pods which split open when ripe (late summer), with each pod revealing a blackberry-like seed cluster, hence the common name of blackberry lily. The spotted flowers are what has caused them to commonly be called leopard lilies. Formerly known as Belamcanda chinensis.
Zones 5 - 10. Full sun. Can tolerate partial shade, but will bloom best with 6 or more hours daily. Like moist but well drained soils. "Wet feet" can quickly kill this plant. They are somewhat drought tolerant, but perform best with regular watering. May self-seed in optimum growing conditions which helps keep these somewhat short-lived perennials in the garden. Blooms early - midsummer. 
2' - 3' tall, 9" - 24" wide. Spreads via rhizomes.
Toxic to humans and pets.
While we work hard to maintain updated pictures of the plant items that we carry, please keep in mind, however, that these are images and that the plant product that you receive may not be exactly the same. If you are not happy with the product that you receive, please notify us immediately (within 24 hours) so that we can work with you to ensure satisfaction.