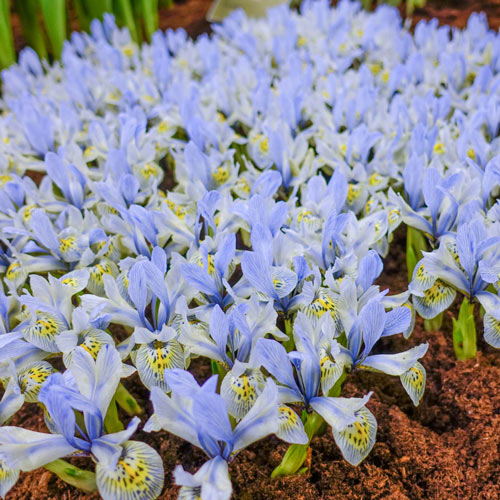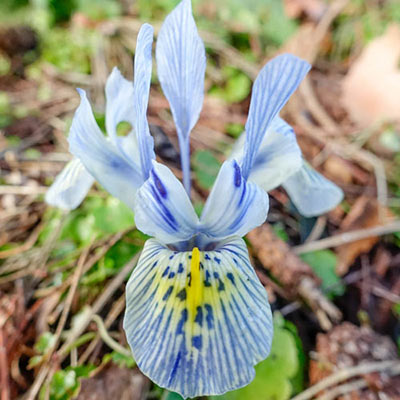 Katharine Hodgkin Iris
Katherine Hodgkin is a dwarf early spring blooming iris that is looks as delicate as a butterfly's wing, but possesses a robust nature that makes it a very early garden go-to for many homeowners and landscapers alike, flowering at the same time as Snowdrops. The dainty flowers are speckled and striated in light blue with golden yellow accents—eye-catching, indeed. Plants are compact at 5" tall at maturity.

While we work hard to maintain updated pictures of the plant items that we carry, please keep in mind, however, that these are images and that the plant product that you receive may not be exactly the same. If you are not happy with the product that you receive, please notify us immediately (within 24 hours) so that we can work with you to ensure satisfaction.