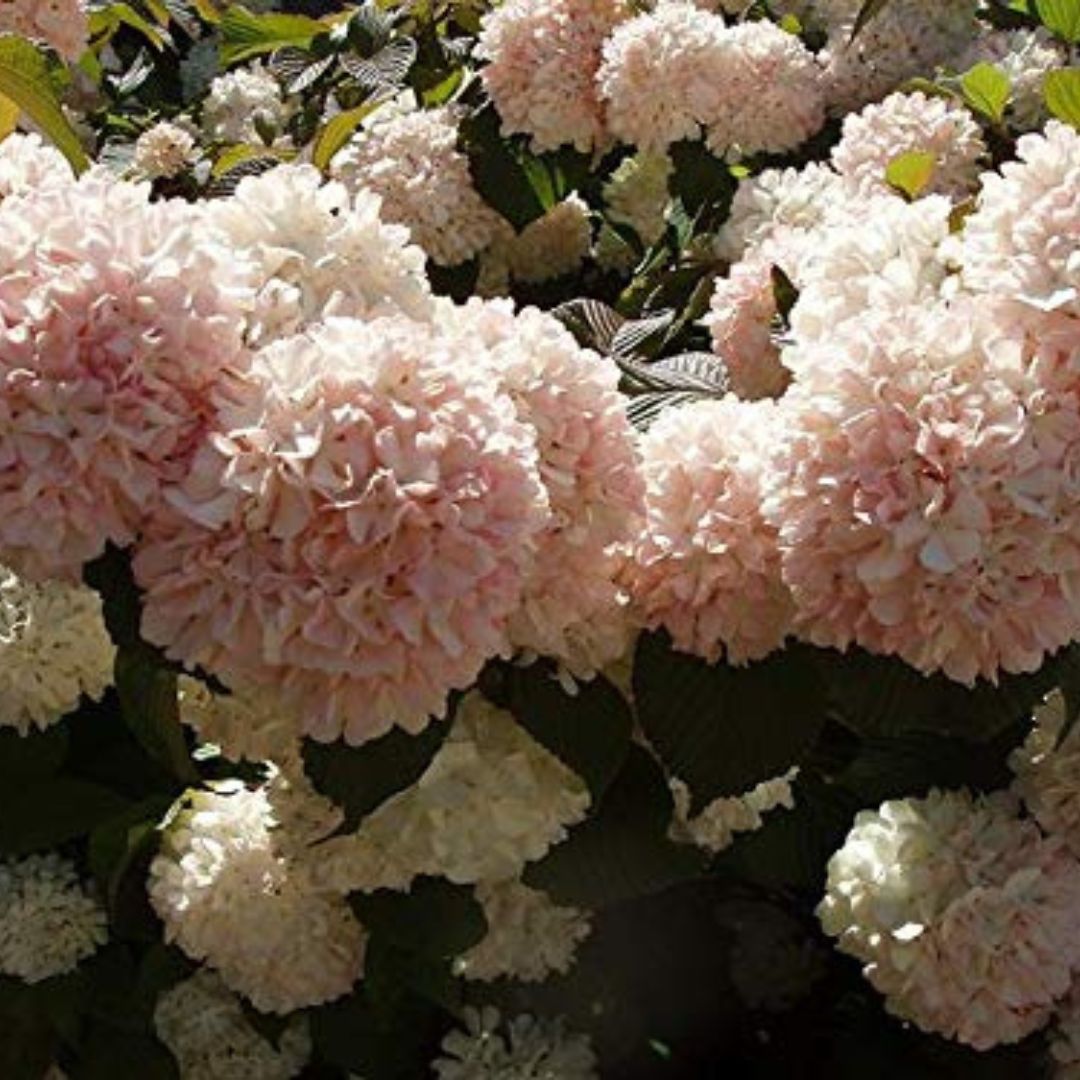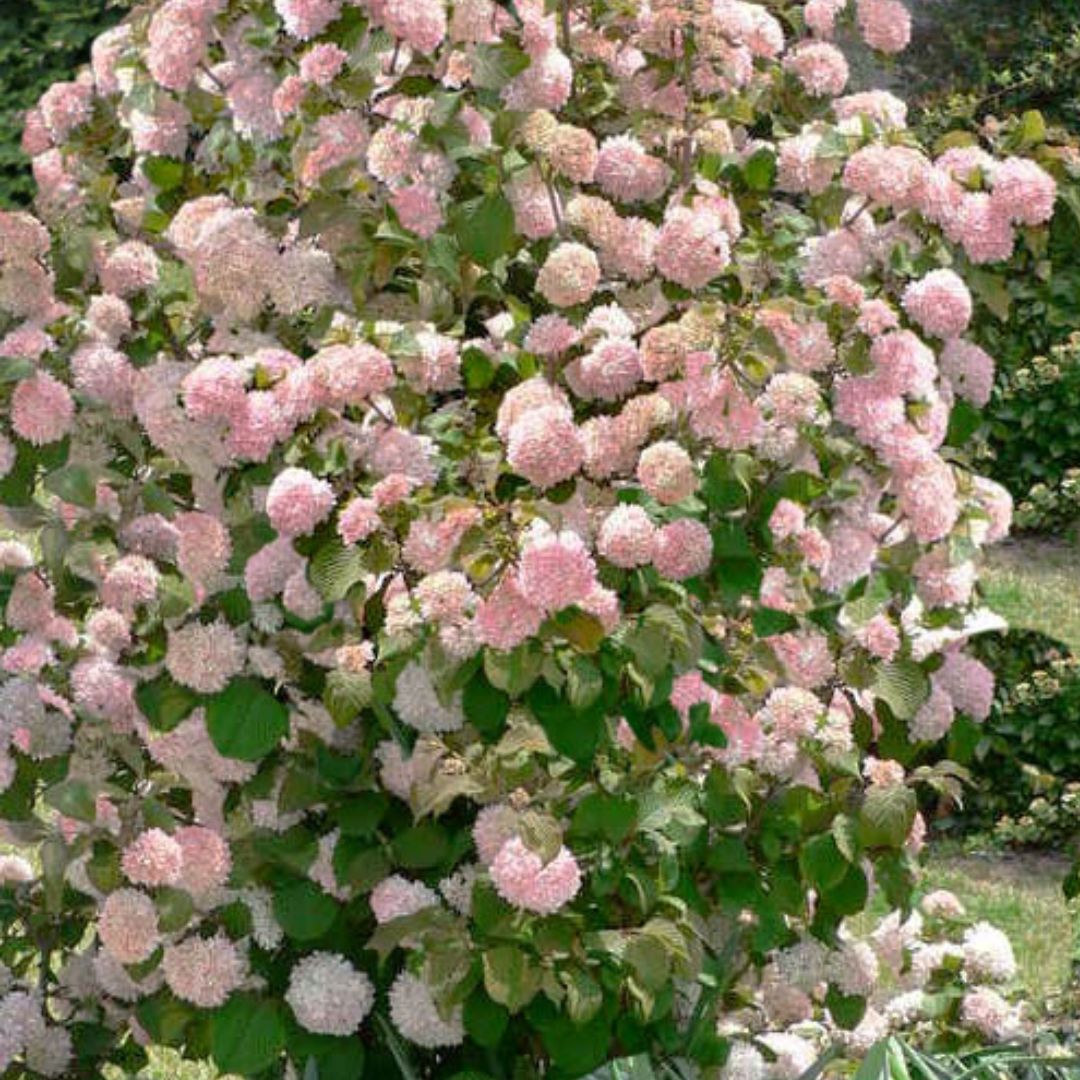 Kerns Pink Viburnum
Kern's Pink Viburnum takes landscape to a new level of color featuring abundant clusters of beautiful soft pink flowers in spring that age to white or pink and white bicolor. The flowers are excellent for cutting and use fresh or dried to make beautiful bouquets. Oval-shape, toothed, strongly-veined, dark green leaves tinged in bronze are an excellent backdrop to the flowers and remain attractive throughout the season. At 8 to 10 feet tall and 6 to 8 feet wide you can grow Kern's Pink as a shrub or remove lower branches to form an attractive small tree.

*Three gallon liners are not shipped; in store pick-up only please.

While we work hard to maintain updated pictures of the plant items that we carry, please keep in mind, however, that these are images and that the plant product that you receive may not be exactly the same. If you are not happy with the product that you receive, please notify us immediately (within 24 hours) so that we can work with you to ensure satisfaction.