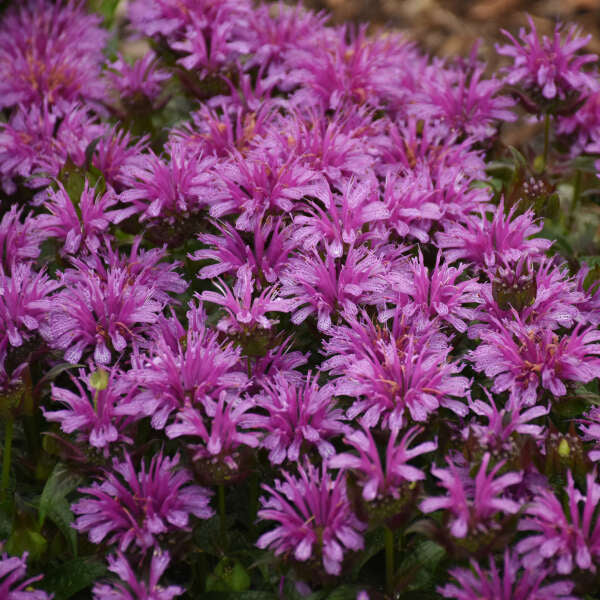 Leading Lady Amethyst Bee Balm
Bee balm is usually a midsummer bloomer , but Leading Lady flowers earlier than most bee balm. This variety typically blooms from early summer into midsummer and grows just a foot tall. Leading Lady produces bright amethyst flowers on dark green leaves that have a purple cast and dark bracts. Sometimes Bee Balm can be known to spread too much in gardens but Leading Lady is reported to be better behaved in the garden and doesn't spread as much. The blossoms have sweet nectar that is highly attractive to butterflies, hummingbirds, and honeybees and the aromatic foliage is naturally deer resistant. At maturity, Leading Lady gets 10-14" tall and 28" wide.

While we work hard to maintain updated pictures of the plant items that we carry, please keep in mind, however, that these are images and that the plant product that you receive may not be exactly the same. If you are not happy with the product that you receive, please notify us immediately (within 24 hours) so that we can work with you to ensure satisfaction.