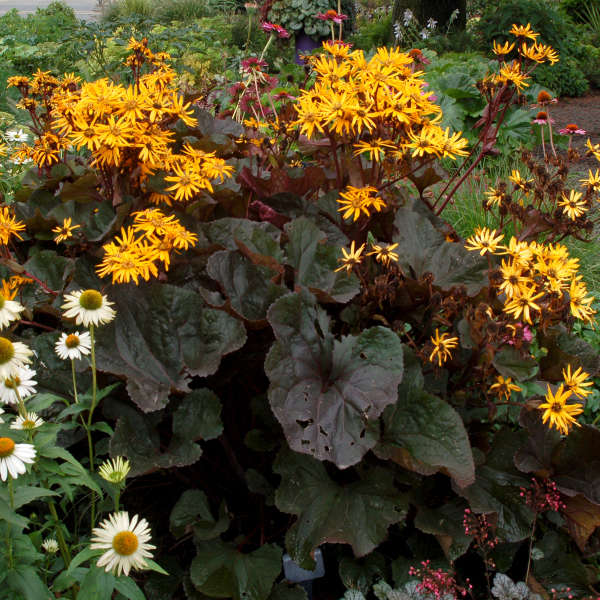 Britt Marie Crawford Ligularia
Description

Care

Growth Habit

Toxicity

Satisfaction
Broad, glossy, dark chocolate leaves with dark purple undersides make an extremely bold statement in the garden. In late summer, golden orange, daisy-like flowers are perched atop purplish-black stems for an all-together captivating composition. There's nothing quite like it!
Zones 4 - 9. Part shade. ~4 hours of sun daily, morning or evening sun best. Hot afternoon sun may scorch the leaves. Consistently moist soil helps this plant thrive, and the sunnier the location the more water it will need. 
3' - 4' tall and 2' - 3' wide.
Avoid ingesting. May be toxic to pets.
While we work hard to maintain updated pictures of the plant items that we carry, please keep in mind, however, that these are images and that the plant product that you receive may not be exactly the same. If you are not happy with the product that you receive, please notify us immediately (within 24 hours) so that we can work with you to ensure satisfaction.