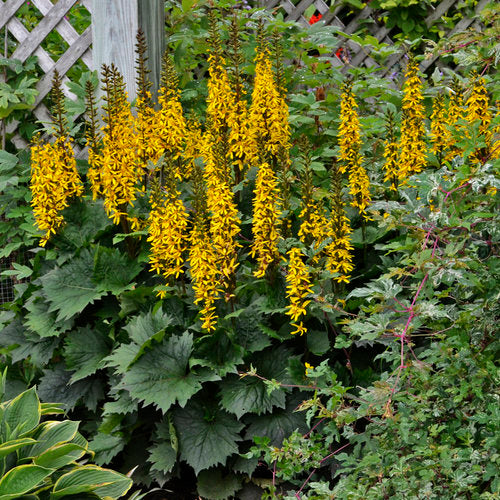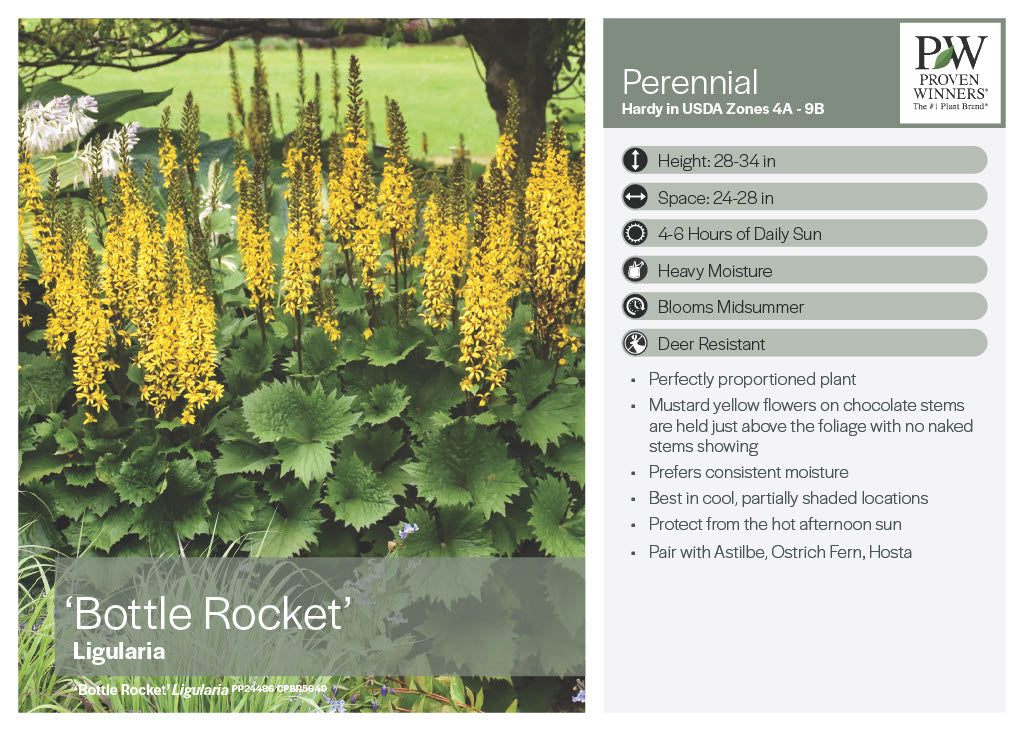 Bottle Rocket Ligularia
Description

Care

Growth Habit

Toxicity

Satisfaction
Unlike older Ligularia perennial plants, this one is a perfectly proportioned plant with its mustard yellow flowers held on chocolate stems just at the top of the dense clump of foliage so no naked stems are showing. 'Bottle Rocket' is also a more robust plant with thicker, very large, serrated leaves and a denser habit. 
Zones 4 - 9.  Part shade. Can tolerate 4-6 hours of sun, but no hot afternoon sun as the leaves will burn. Likes to be moist and does not like to dry out, so water regularly. Blooms midsummer.
29" - 34" tall. 24" - 28" wide. Tall flower stalks rise above to large-leaved foliage.
Ligularia may cause mild toxic symptoms in humans and pets. Avoid ingesting.


While we work hard to maintain updated pictures of the plant items that we carry, please keep in mind, however, that these are images and that the plant product that you receive may not be exactly the same. If you are not happy with the product that you receive, please notify us immediately (within 24 hours) so that we can work with you to ensure satisfaction.