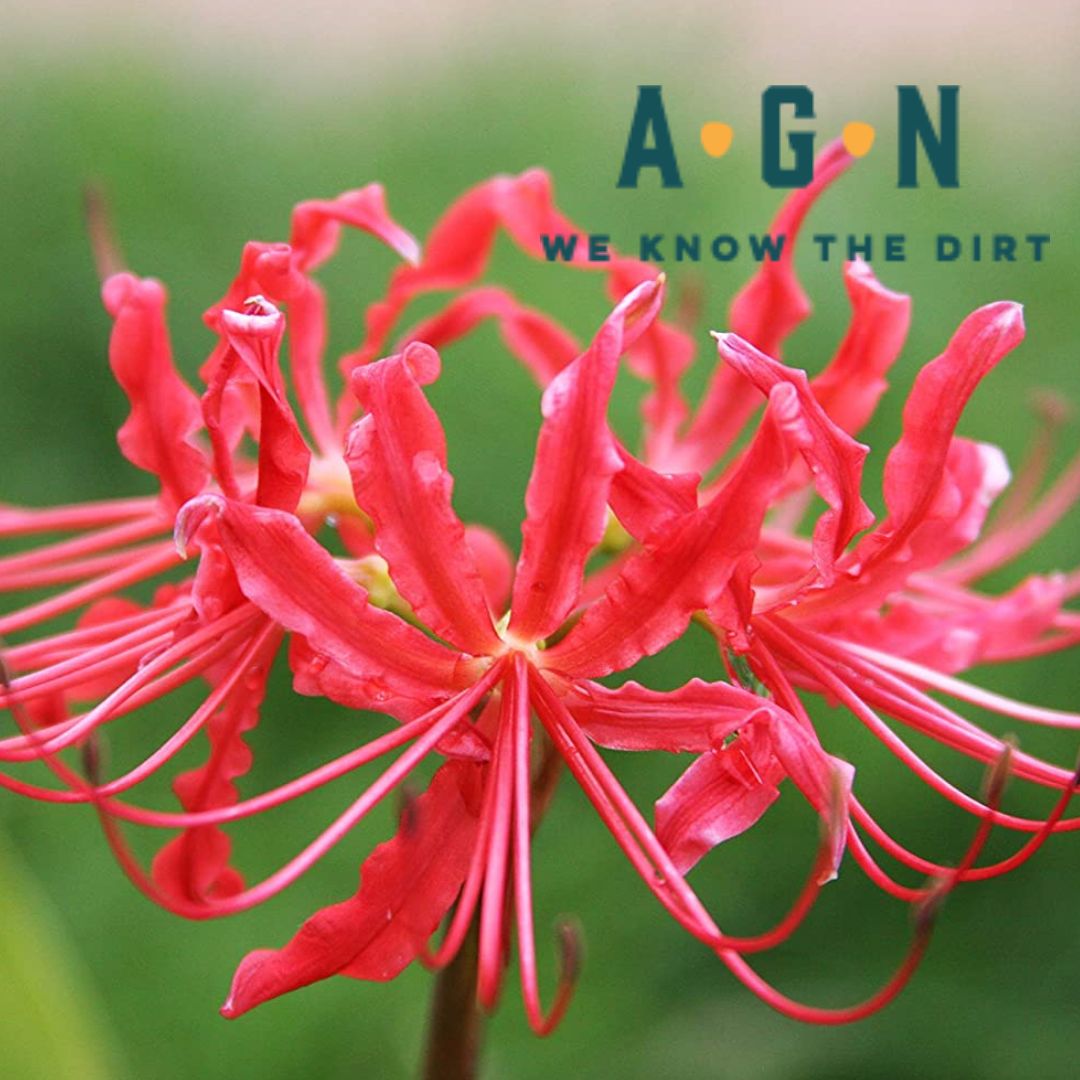 Red Spider Lily
This bold, summer-blooming beauty is a true conversation piece in the garden. Coral red spider-like umbel blooms give way to gray-green foliage. Unique, textured blooms are deer resistant and sweetly fragrant. Also known as Surprise lily, Lycoris radiata gets it's name

from the coral-red flowers that appear after the first heavy rain in the fall and have long stamens resembling spider legs. Spider Lily blooms in the fall usually in September or October dependent upon your region. Plant in some sun but not hot afternoon sun - since it is a bulb plant, she will need a little sun during the winter months especially. Oh and foliage remains evergreen throughout the winter!

While we work hard to maintain updated pictures of the plant items that we carry, please keep in mind, however, that these are images and that the plant product that you receive may not be exactly the same. If you are not happy with the product that you receive, please notify us immediately (within 24 hours) so that we can work with you to ensure satisfaction.