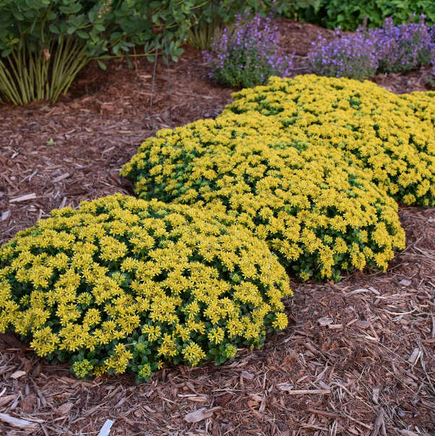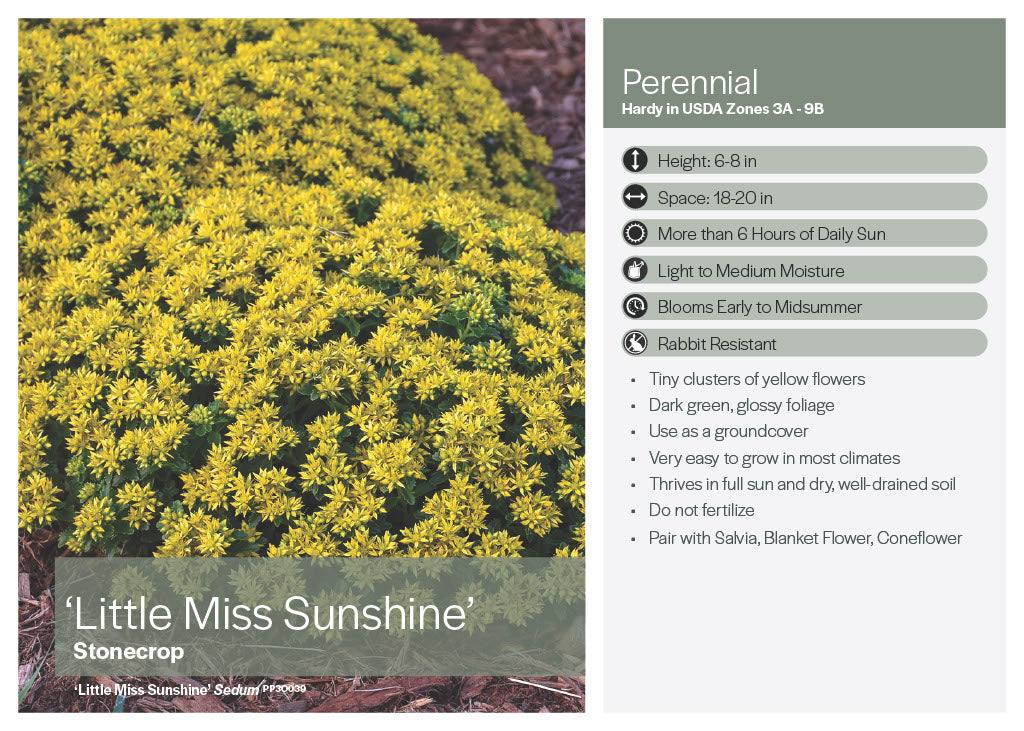 Little Miss Sunshine Sedum
This ground cover stone crop sedum is perfect for rock gardens, combination containers, or any full sun spot in your garden that needs a little brightening. Sunshine has incredible dark green, glossy foliage, compact size, and organized growth habit. From early to midsummer, tiny clusters of yellow flowers cover the polished habit. This perennial is tough and drought tolerant once established, so it's perfect for areas with hot, dry summers. At maturity, this plant stays 6-8"H and 18-20'W.

While we work hard to maintain updated pictures of the plant items that we carry, please keep in mind, however, that these are images and that the plant product that you receive may not be exactly the same. If you are not happy with the product that you receive, please notify us immediately (within 24 hours) so that we can work with you to ensure satisfaction.