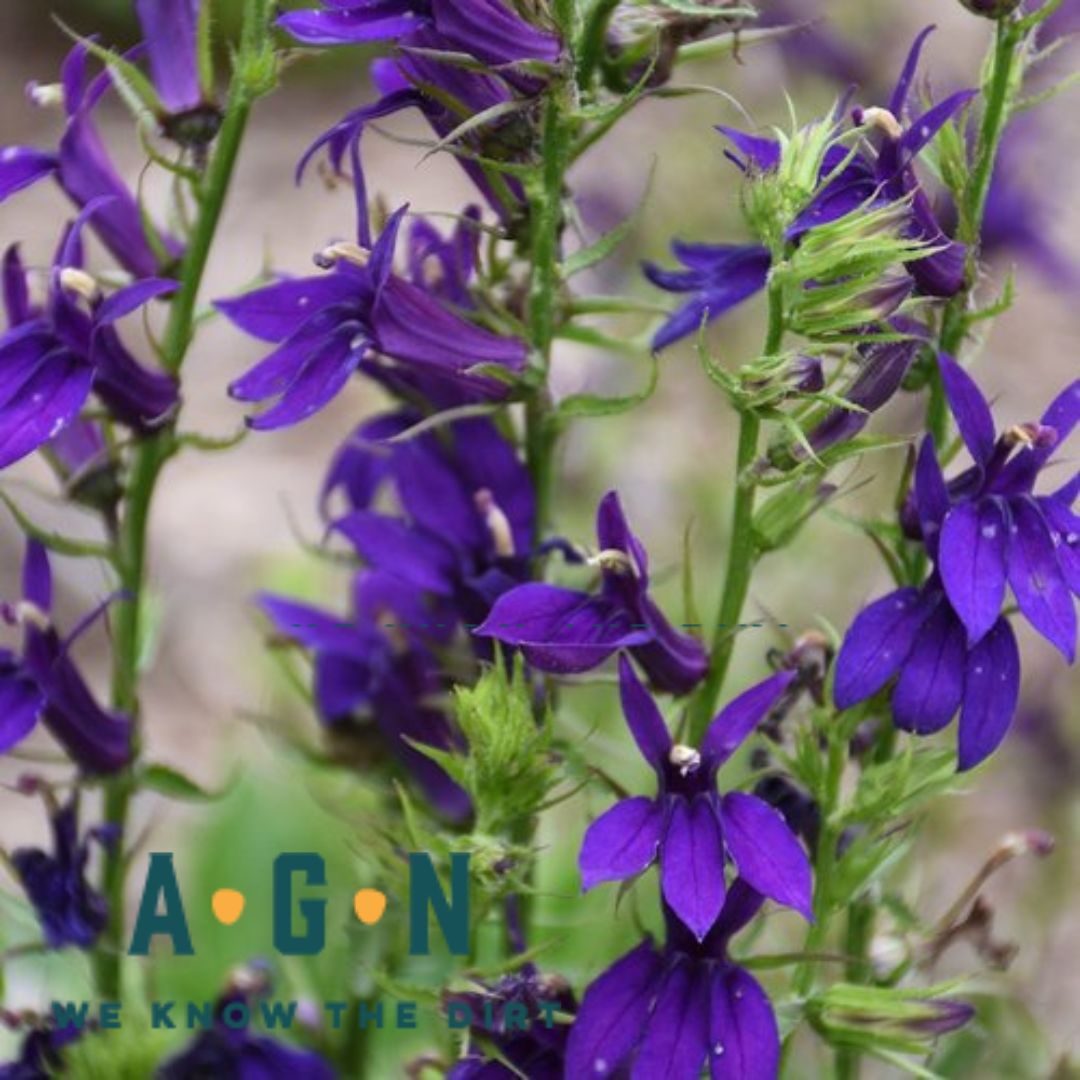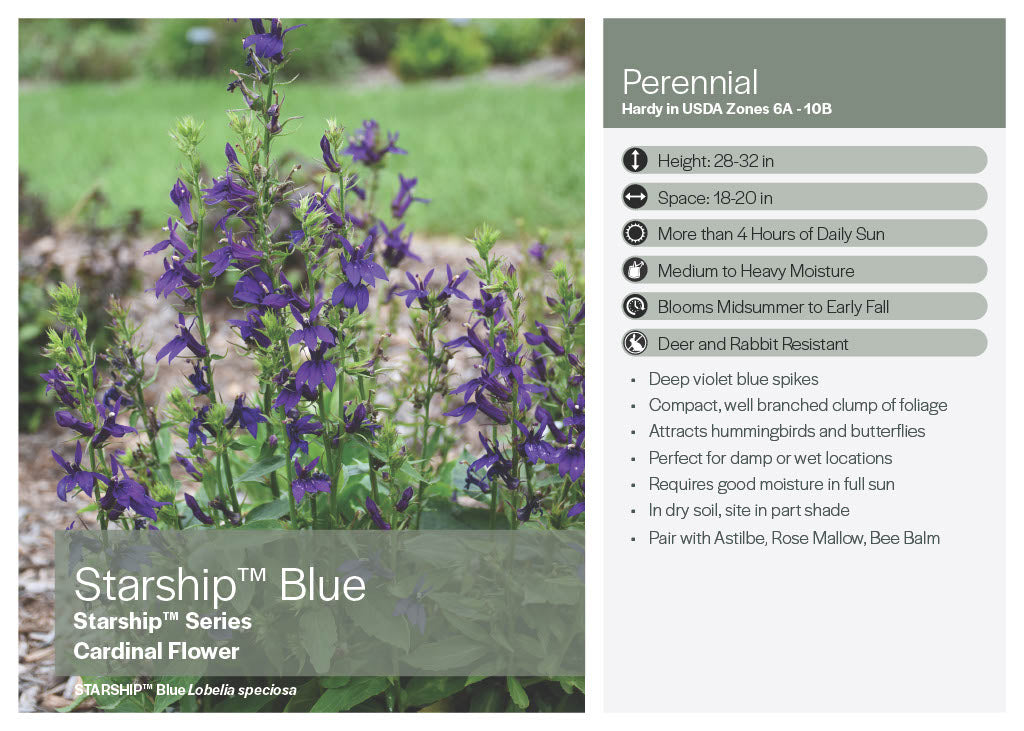 Blue Starship Lobelia
Description

Care

Growth Habit

Toxicity

Satisfaction
Lobelia is sometimes referred to as Cardinal Flower. This variety has deep violet blue flowers which are produced on incredibly upright flower spikes. This Lobelia is an earlier flowering variety that has a large amount of flower power. It is absolutely gorgeous in summer beds and borders - loves lots of heat but moist soil (could actually be a bog plant). Attracts both hummingbirds and butterflies. 
Zones 6 - 10. 4+ hours of sun daily. Keep well hydrated in sunnier locations. Likes well draining but moist soil, and thrives in damp locations. Deer and rabbit resistant. Blooms midsummer to Fall.
28" - 32" tall. 18" - 20" wide. 
Toxic to humans, cats, and dogs.
While we work hard to maintain updated pictures of the plant items that we carry, please keep in mind, however, that these are images and that the plant product that you receive may not be exactly the same. If you are not happy with the product that you receive, please notify us immediately (within 24 hours) so that we can work with you to ensure satisfaction.