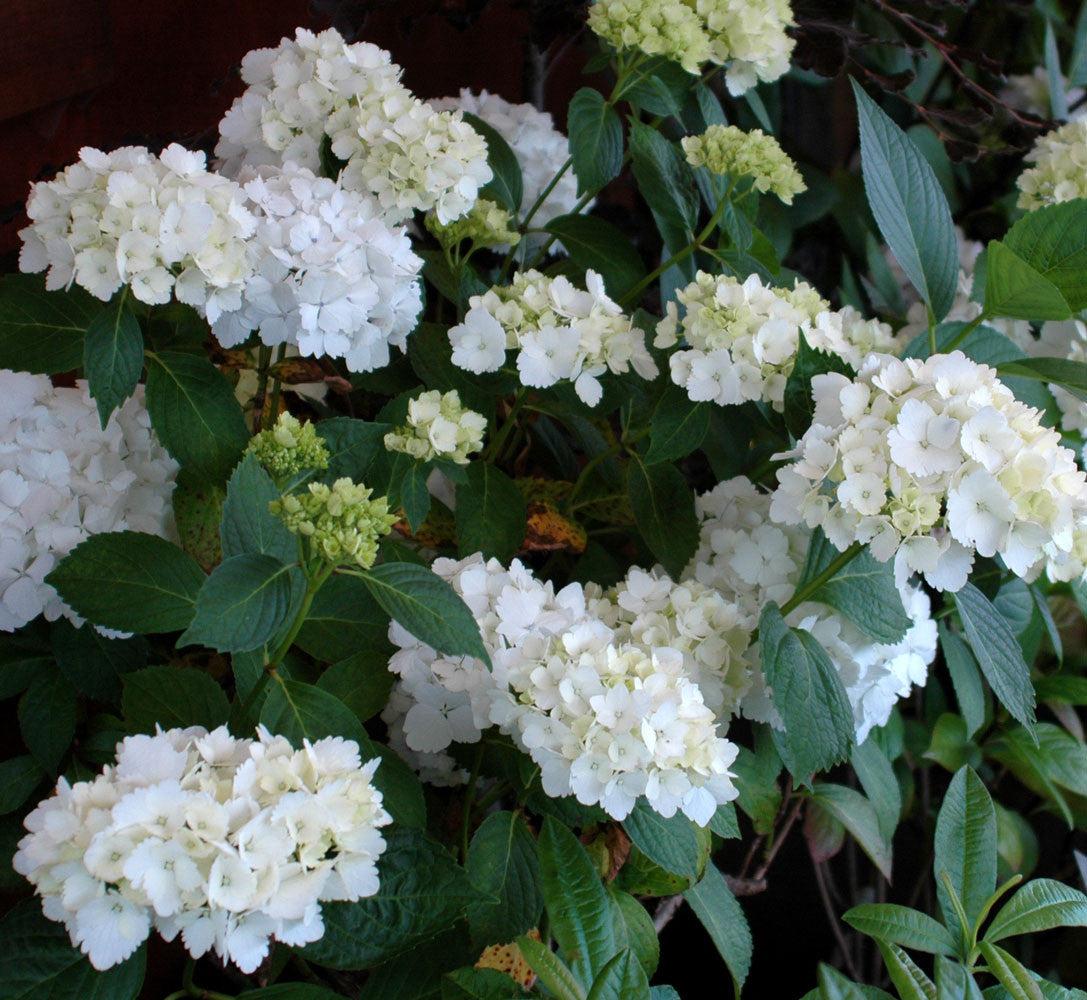 Madame Emile Mouillere Hydrangea
Bred in France over 100 years ago, award-winning Hydrangea 'Madame Emile Mouillere' (Hydrangea macrophylla) is a heavy-flowering shrub which bears rounded clusters of white sterile florets and serrated sepals turning to pink in the sun.

Globe-shaped clusters of white flowers each with a pink or blue eye adorn the glossy foliage for months. Foliage becomes red, orange and green in fall. A charming companion to evergreen shrubs in foundation plantings or mass planted under trees. Deciduous.
 *Item not available for shipping. In-store pick up only.*