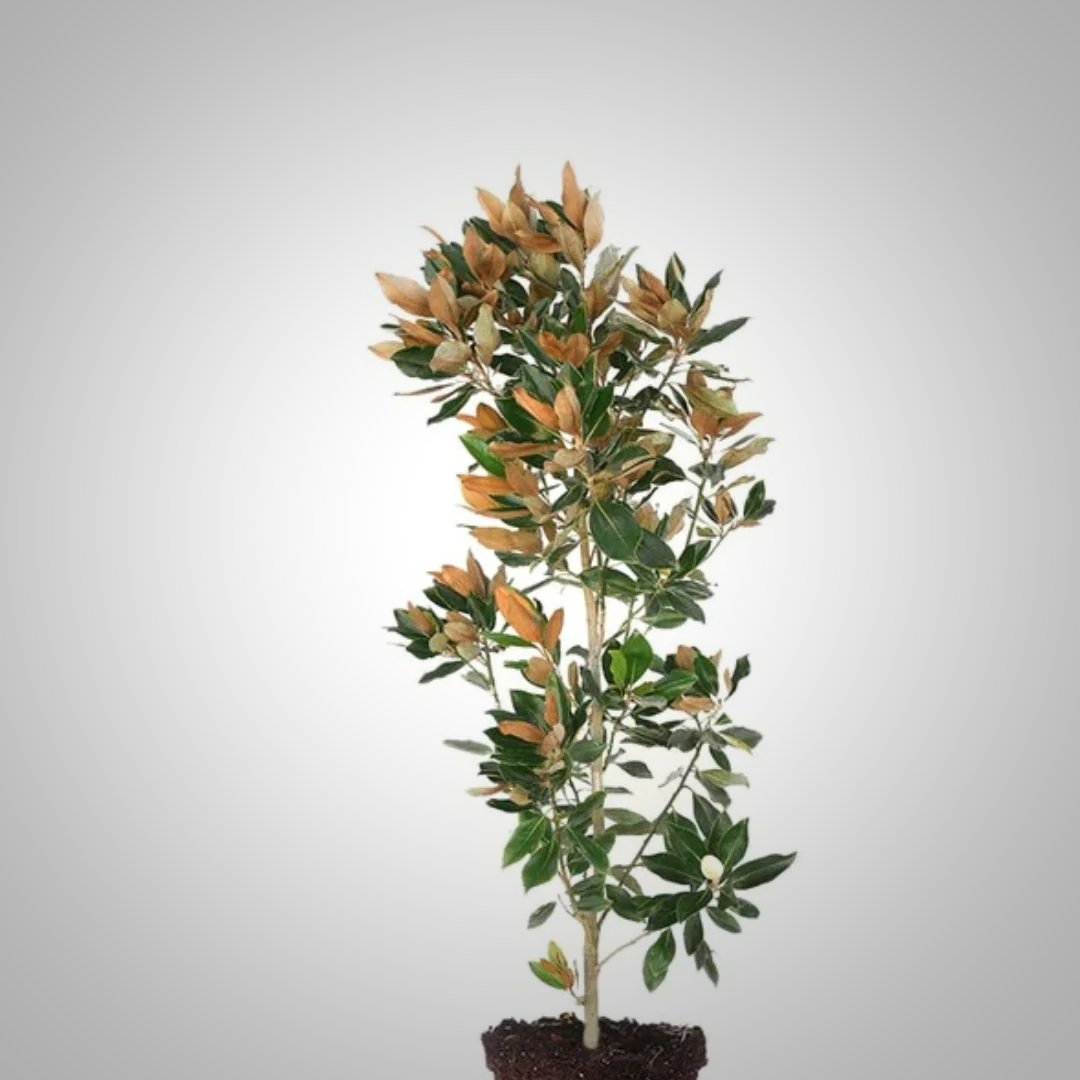 Magnolia Little Gem
All the charm of a southern magnolia in a smaller size, the evergreen little gem magnolia is a popular ornamental choice. It is often used as a standout landscape specimen, to add evergreen beauty near decks and patios, as a floral screen or hedge, and in large containers. Little Gem magnolia tree can grow to a height of around 15 to 20  feet tall. It can spread 7 to 10 feet wide, making it a great choice of tree for shade. Magnolias need to be watered 1 - 2 times a week for the first 6 months after planting, until the roots are established. After that, they will only need water during periods of extreme drought.

*This product is not available for online shipping - in store pick-up only.
While we work hard to maintain updated pictures of the plant items that we carry, please keep in mind, however, that these are images and that the plant product that you receive may not be exactly the same. If you are not happy with the product that you receive, please notify us immediately (within 24 hours) so that we can work with you to ensure satisfaction.