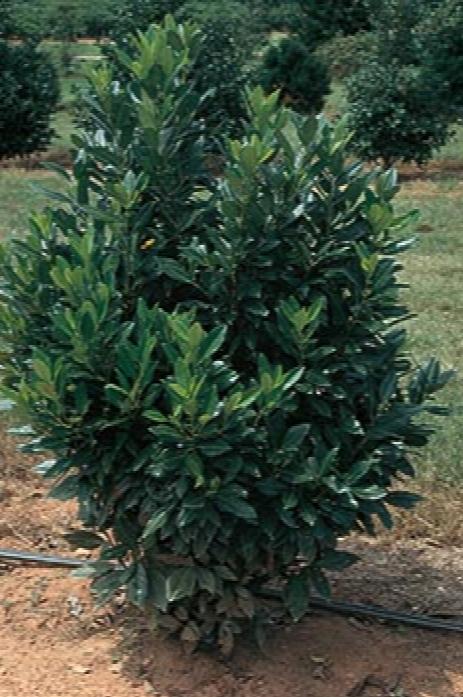 Majestic Jade Laurel
Moderate growing; reaches 6 to 8 ft. tall, 5 to 6 ft. wide.
A handsome selection with lustrous, highly colored foliage. Pinkish buds reveal bronze-tinted new leaves that mature to a rich dark green. White flower clusters appear in spring. Larger than 'Otto Luyken' with a rounded vase shape perfect for use as an accent, or to group to create a natural or clipped hedge. Evergreen.
*Item not available for shipping. In-store pick up only.*