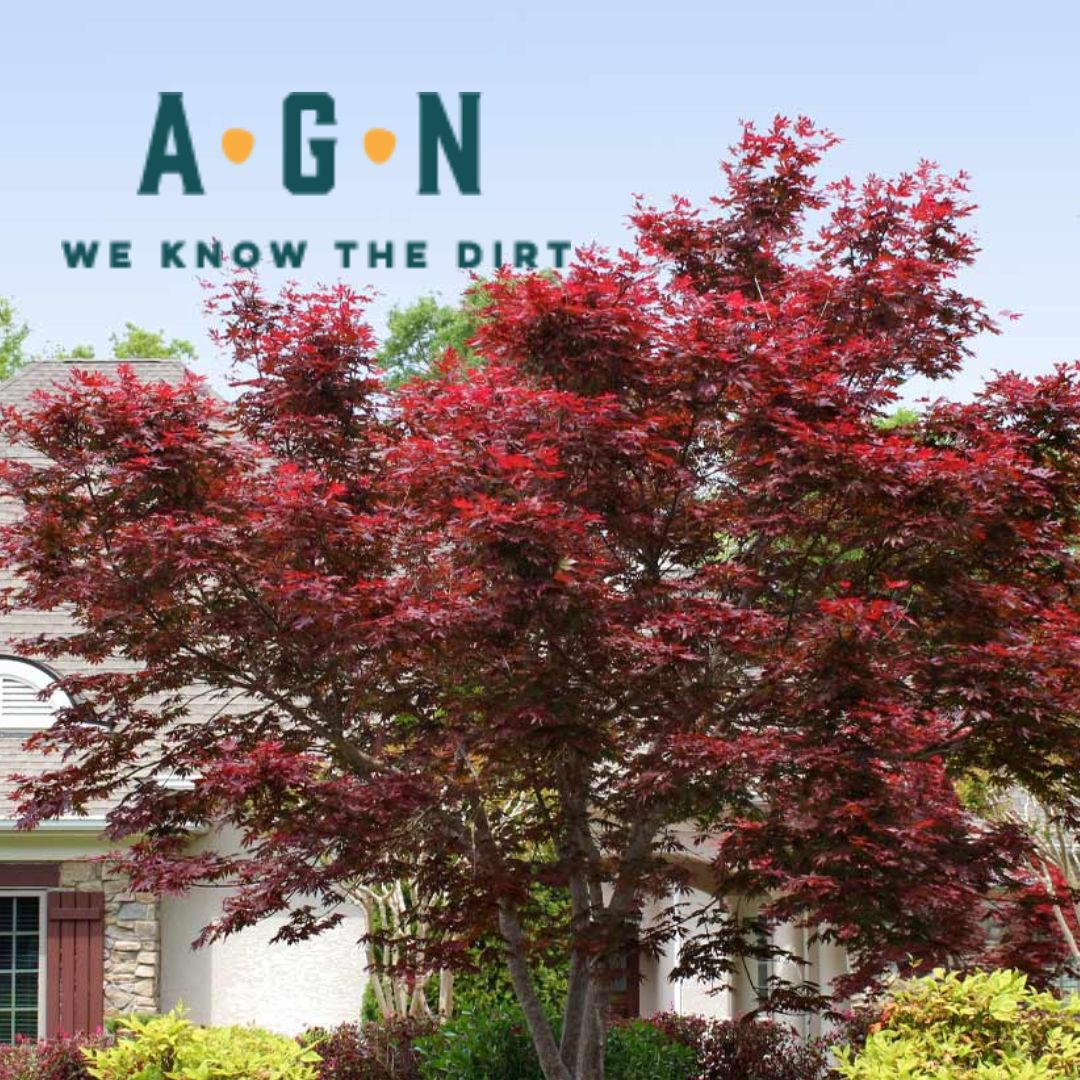 Bloodgood Japanese Maple
Japanese Maples are a beautiful tree in any form, but this variety reaches between 15-20 ft tall, with a trunk that is only as big and round as a drinking cup. One of the most attractive features of the Bloodgood Japanese Maple is its ability to retain its color throughout the season. A deep shade of burgundy appears in the spring and lasts throughout summer. In the cool months of autumn, a bright red takes over. Even the bark of a Bloodgood Japanese Maple catches the eye with its silver color.

Maintenance: They are partial to full sun and adaptable to various soils. Bloodgood Japanese Maples grow in zones 5-9. These beautiful trees are low maintenance and disease and pest-resistant. Prune in the winter if needed, removing crossing branches. There is no need to prune a Japanese Maple; you want to keep it looking natural.

While we work hard to maintain updated pictures of the plant items that we carry, please keep in mind, however, that these are images and that the plant product that you receive may not be exactly the same. If you are not happy with the product that you receive, please notify us immediately (within 24 hours) so that we can work with you to ensure satisfaction.