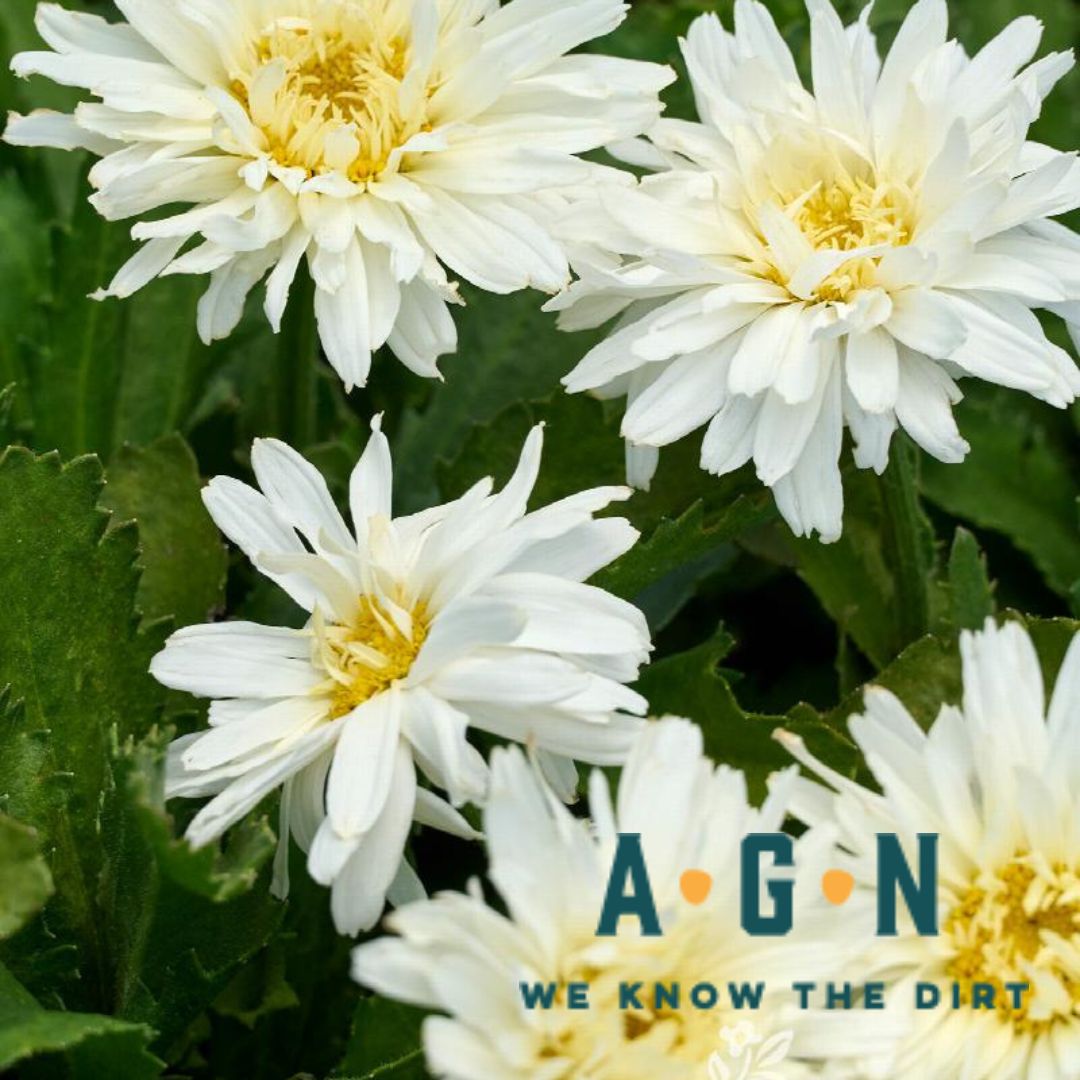 Mt Hood Shastsa Daisy
Tons of large, double flowers cover this mounding plant, with delicate slender white petals around a creamy yellow center are the focus of this new perennial. Mt Hood reblooms in waves that cover the spent flowers of the previous bloom, extending the flowering season while keeping a tidy appearance. A perfect addition to sunny borders, containers, or cutting gardens. An herbaceous perennial. Good foliage cover too. Mt. Hood™ Shasta Daisy will grow to be about 16 inches tall at maturity, with a spread of 16 inches and likes full hot sun; water when 25% dry.

While we work hard to maintain updated pictures of the plant items that we carry, please keep in mind, however, that these are images and that the plant product that you receive may not be exactly the same. If you are not happy with the product that you receive, please notify us immediately (within 24 hours) so that we can work with you to ensure satisfaction.