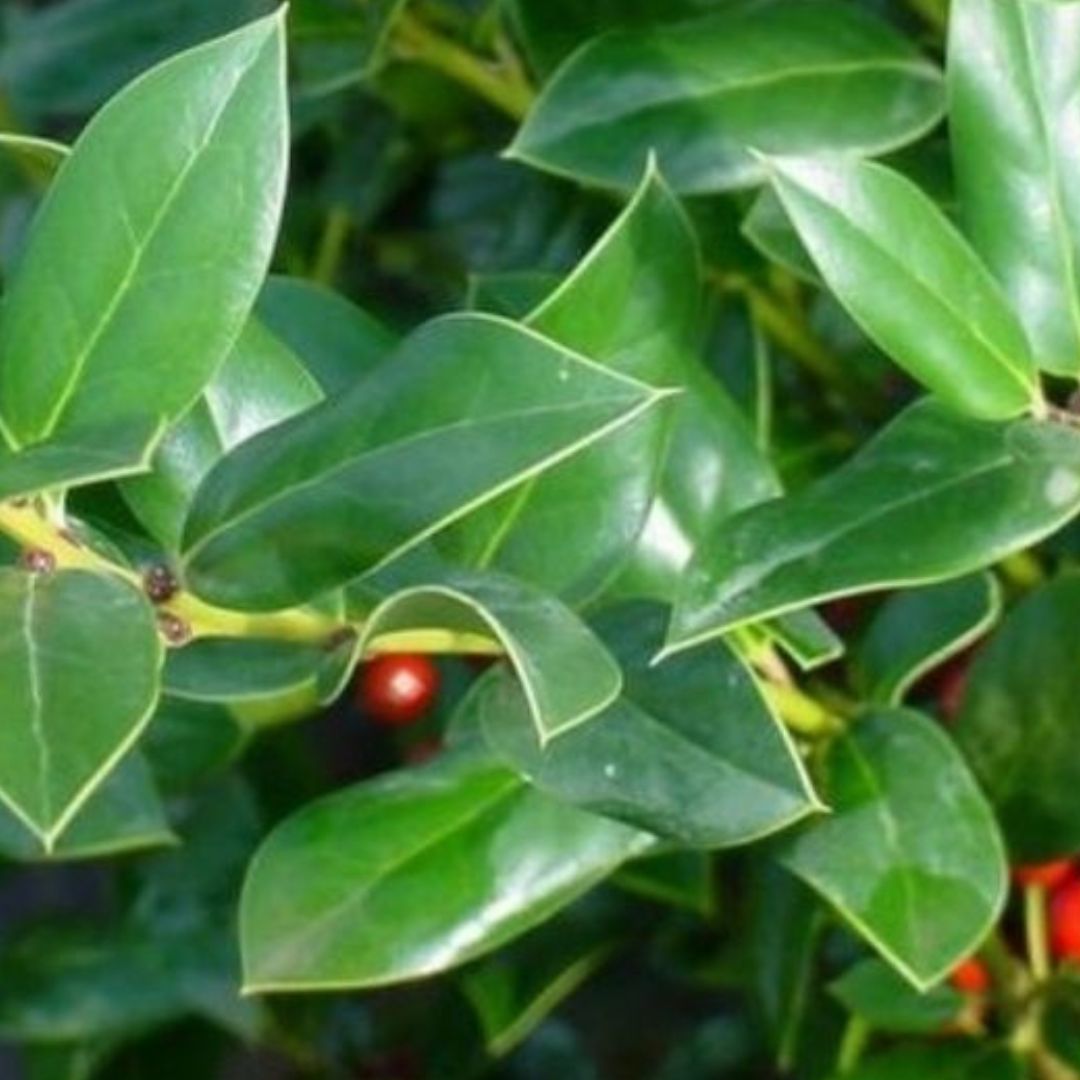 Needlepoint Holly
Description

Growth Habit

Care

Toxicity

Satisfaction
Needlepoint Holly (Ilex cornuta 'Needlepoint) is a nice thick low maintenance shrub that can be used easily as a hedge. The leaves are smooth-sided, except for one single spine at the tip of each leaf. Like other Hollies, the Needlepoint Holly will give you a beautiful show of red berries in the fall and winter. But unlike other Hollies, you only need one plant to produce berries in the fall - no cross-pollination from a second variety required!
Extremely adaptable and tough requiring little maintenance. A relatively fast grower, this plant reaches 8-10' feet high at maturity and 10-12' wide.
This holly is tolerant of most soils except poorly-drained ones and can be grown in full to partial sun. It is tolerant of heat and humidity and is drought tolerant once established, making it a good choice for the south.

To put it simply, the berries of the holly plant are toxic—not only to dogs, but also to other animals and children. It tolerates salt, drought, heat, and poor soil and it is pest, disease, and deer resistant.

*Item not available for shipping. In-store pick up only.*
While we work hard to maintain updated pictures of the plant items that we carry, please keep in mind, however, that these are images and that the plant product that you receive may not be exactly the same. If you are not happy with the product that you receive, please notify us immediately (within 24 hours) so that we can work with you to ensure satisfaction.