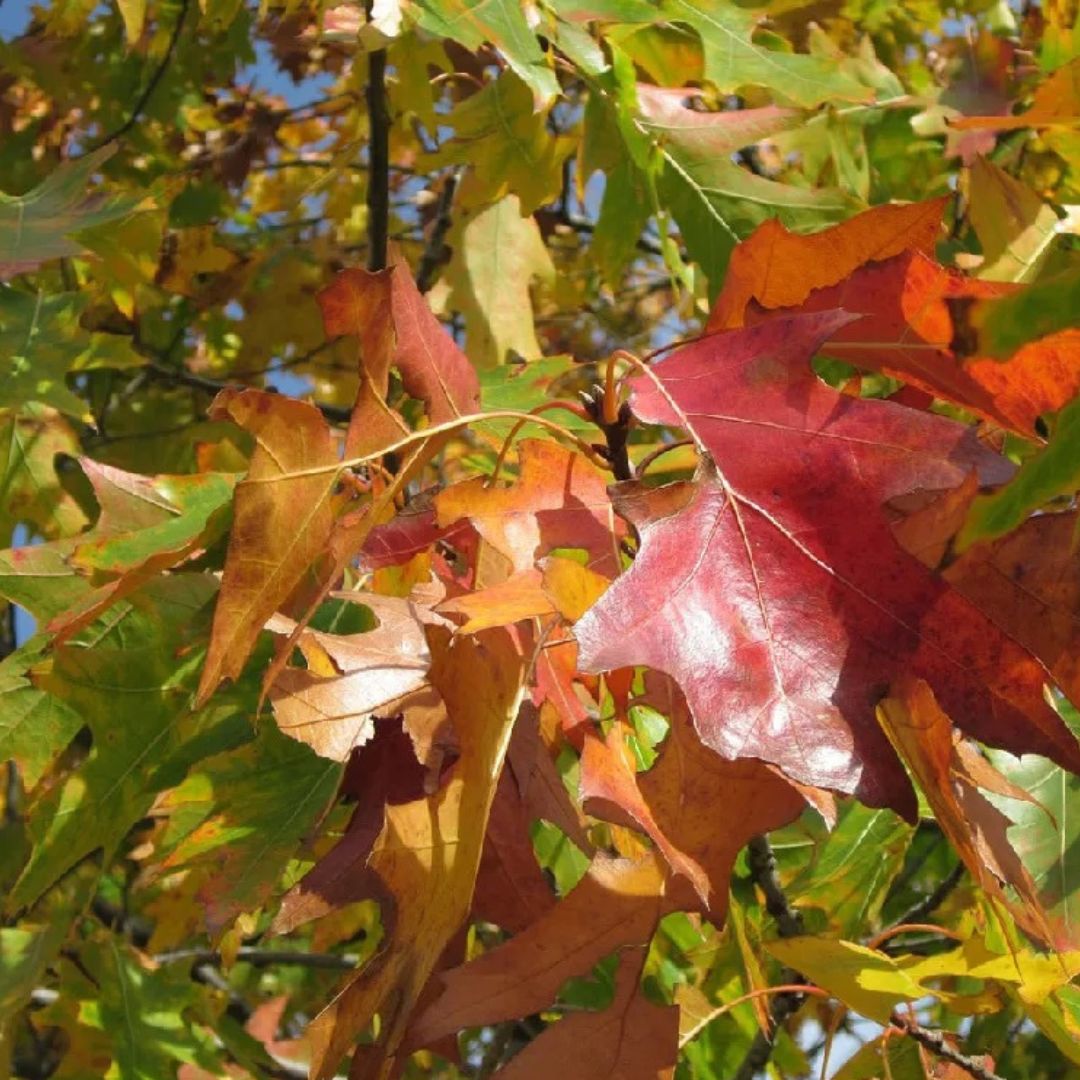 Northern Red Oak Tree
Description

Growth Habits

Care

Toxicity

Satisfaction
Northern red oak is a Midwest native and is one of the faster growing oaks for the home landscape. The leaves are handsome throughout the year, emerging pinkish-red, turning lustrous dark green in summer, and changing to russet-red to bright red in autumn.

 *Item not available for shipping. In-store pick up only.*
Grows as much as two feet a year for 10 years. Grows to 60' to 75', 45' spread. (zones 3-8). This tree grows at a fast rate, with height increases of more than 24" per year. Acorns from this tree are at the top of the food preference list for blue jays, wild turkeys, squirrels, small rodents, whitetail deer, raccoons and black bears. Deer also browse the buds and twigs in wintertime.

Full sun is the ideal condition for this tree, meaning it should get at least six hours of direct, unfiltered sunlight each day. The northern red oak grows in acidic, loamy, moist, sandy, well-drained and clay soils. While it prefers normal moisture, the tree has some drought tolerance.
With acorns and oak leaves covering the ground this time of year, many people do not think much of letting their dogs pick up a leaf or acorn, but the fact is that acorns and oak leaves are both toxic to dogs. Deer seem to like the twigs and buds!

While we work hard to maintain updated pictures of the plant items that we carry, please keep in mind, however, that these are images and that the plant product that you receive may not be exactly the same. If you are not happy with the product that you receive, please notify us immediately (within 24 hours) so that we can work with you to ensure satisfaction.