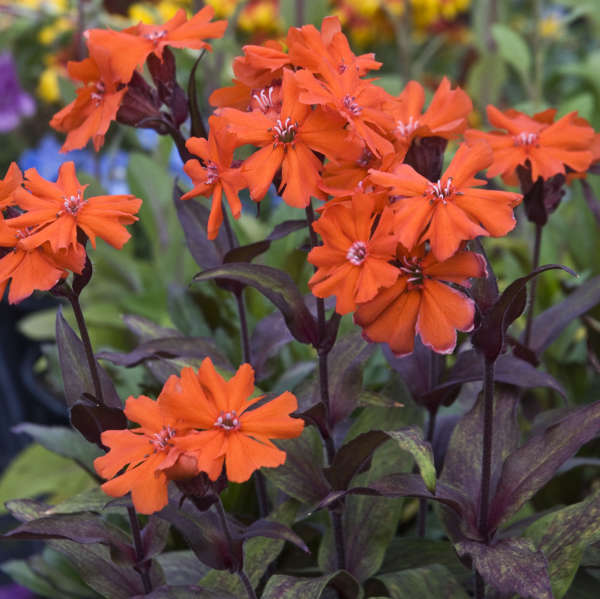 Orange Gnome Lychnis
Sometimes known as Maltese Cross plant, this full sun perennial has brilliant, orange-scarlet flowers measuring 1½" across are produced in abundance beginning in early summer and lasting nearly 8 weeks. The foliage is nearly as pretty as the flowers, having a purplish-bronze cast over the naturally dark green leaves. The contrast is dazzling!
While we work hard to maintain updated pictures of the plant items that we carry, please keep in mind, however, that these are images and that the plant product that you receive may not be exactly the same. If you are not happy with the product that you receive, please notify us immediately (within 24 hours) so that we can work with you to ensure satisfaction.