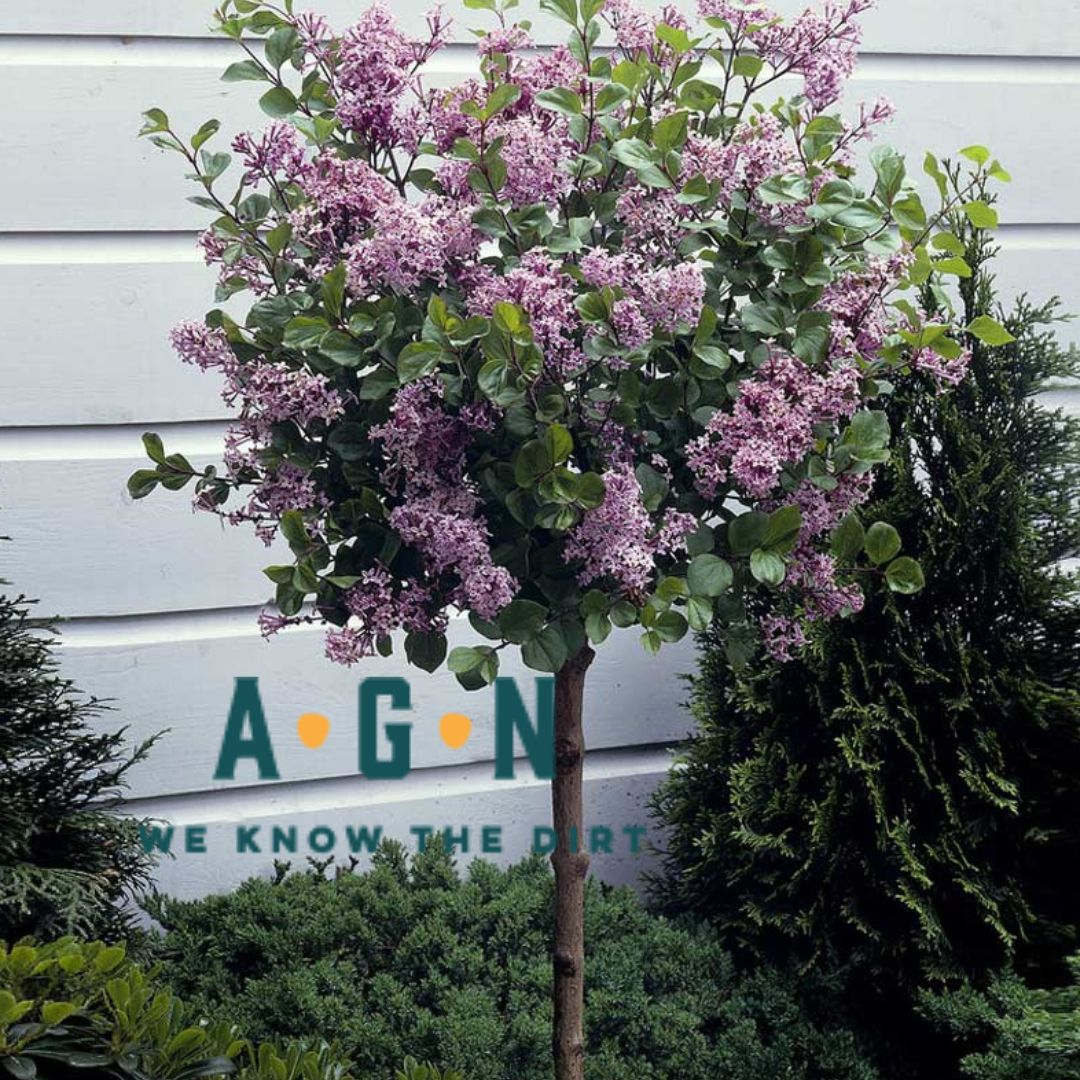 Paliban (Dwarf Korean Lilac) Patio Tree
Description

 Growth Habit

Care

Toxicity

Satisfaction
A beautiful and popular patio shrub with numerous attributes; striking spikes of fragrant lilac-pink flowers in late spring, small rounded foliage and a uniform compact ball shape grafted onto a standard, best used as a solitary accent in the garden.
*Sorry but we are not able to ship this product; instore purchases only*
Dwarf Korean Lilac (tree form) is smothered in stunning panicles of fragrant lilac purple flowers at the ends of the branches in late spring, which emerge from distinctive violet flower buds. The flowers are excellent for cutting. It has dark green deciduous foliage which emerges burgundy in spring. Dwarf Korean Lilac (tree form) will grow to be about 7 feet tall at maturity, with a spread of 4 feet. It grows at a slow rate.

This dwarf tree should only be grown in full sunlight. It is very adaptable to both dry and moist locations. It is not particular as to soil type or pH.

Lilacs do not contain any chemicals that will poison animals or humans, nor do they irritate the skin. Even though lilac stems, leaves, and flowers pose no health threat to dogs, it is a good idea to keep your dog from chewing on the plant. Even though lilacs are considered deer resistant, they will nibble on them if no other food is available. Watch out for your friendly squirrel. He likes to eat lilac shrubs. Oftentimes, squirrels will strip the bark from the lower portions of lilac plants.

While we work hard to maintain updated pictures of the plant items that we carry, please keep in mind, however, that these are images and that the plant product that you receive may not be exactly the same. If you are not happy with the product that you receive, please notify us immediately (within 24 hours) so that we can work with you to ensure satisfaction.