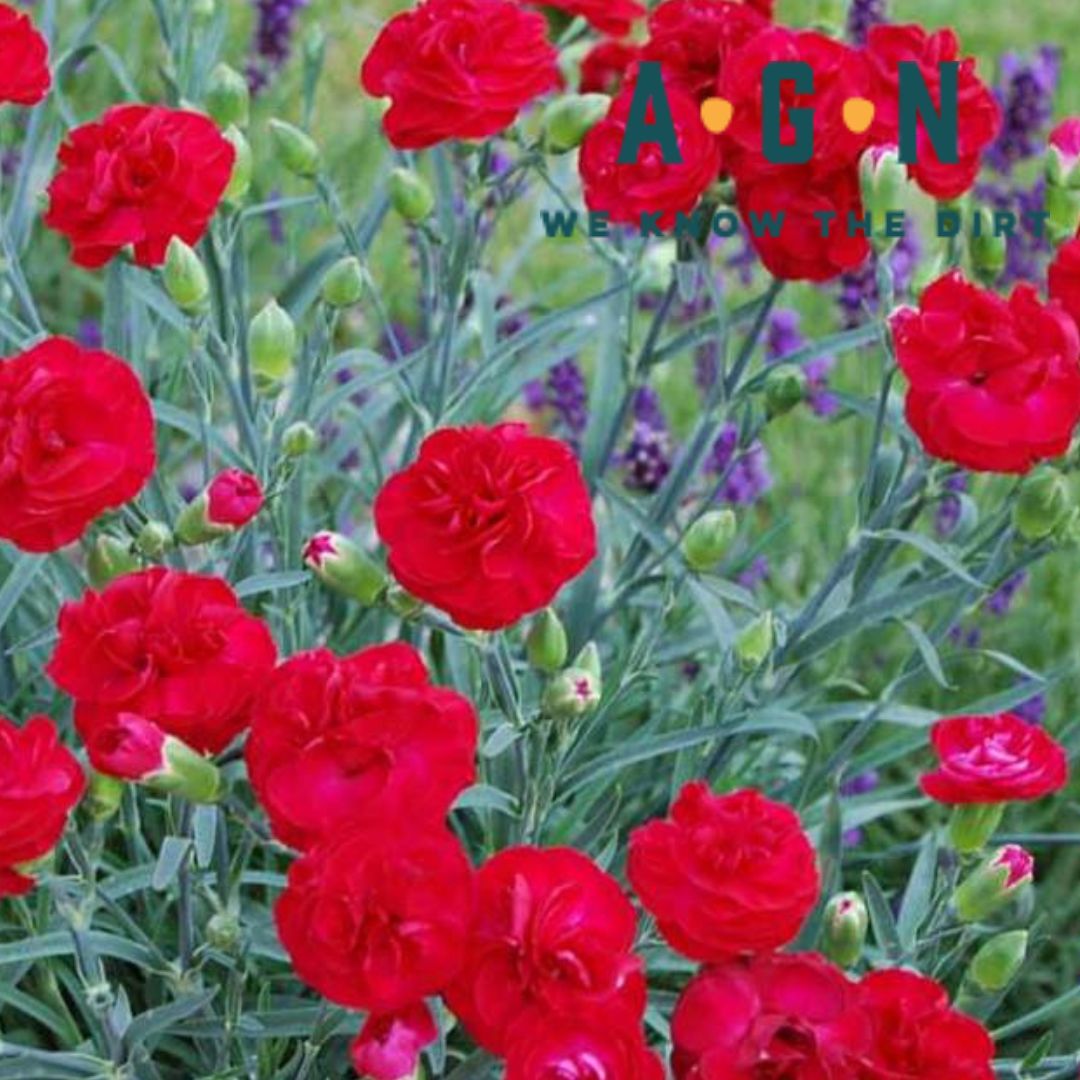 Scent First Passion Dianthus
Scent First™ Passion Dianthus Plants combine the rich, spicy scent that this series is known for, with one of the most intense and true reds that you will find on any variety. The smoky-green, grassy, compact mound of foliage is the perfect base for the distinctive red blossoms rising above it. If red is your color, you'll be passionate about this one. At maturity, this plant is approximately 12" tall and 12" wide.

While we work hard to maintain updated pictures of the plant items that we carry, please keep in mind, however, that these are images and that the plant product that you receive may not be exactly the same. If you are not happy with the product that you receive, please notify us immediately (within 24 hours) so that we can work with you to ensure satisfaction.